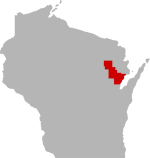 SHARE THIS PAGE
DISPLAYING 1 TO 10 OF 314 POSTS
FILTER OPTIONS
FISHING REPORT
7-10/11 Fishing Report
Camped at Boot Lake this weekend for the first time. Took my 4yr old out and we caught fish and he had a good time. Beautiful ultra clear water with good structure (rocks, reefs and weeds) but seemed to lack quality fishing. Caught probably 25-30 bass; mix of SMB, LMB and rock bass... all 10-15" dinkers. There's an endless amount of small panfish in the skinny water to keep the kids entertained. Handful of hammer handle pike bit me off as well. We were only using artificial.
I would certainty think there are quality fish in here with amount of bait I saw cruising around, deep water and structure. Being that it's so clear and deep, live bait rigging deeper structure may be the ticket during the summer? I was certainly marking enough fish deep too, just did not target them.
Just my opinion, I would return for the camping but not for the fishing. Great beach and swimming for the kiddos
FISHING REPORT
REPORT
The son and I fished Boot on Sunday. Ended the day with 33 LMB. All cookie cutter 14" fish. Found 57-59 degrees and that's where the fish were. Good time. Grouse drumming, loons, wood ducks, mallards, deer. Talked to the campground host, nice guy.
DISPLAYING 1 TO 10 OF 314 POSTS