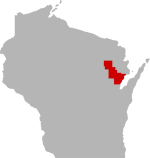 SHARE THIS PAGE
DISPLAYING 1 TO 10 OF 28 POSTS
FILTER OPTIONS
Hello,
Has anyone been out since last weekend? With the colder weather I was wondering if the slush has frozen yet. Looking to try up there this weekend but don't want to trudge through 6 inches of slush to get around. I will be on foot so that is why I ask. Thanks in advance.
FISHING REPORT
MOON PHASE (14%)
Waxing Crescent
Fished Boot Lake for the first time with some friends on Sunday. Marked fish and saw a few on the camera but it was a tough bite. I fished 22-26 feet of water targeting panfish. Wondering if anyone had some tips/techniques that will help me for next time or a certain part of the lake to try. I drive about an hr and a half to get there. Thanks in advance
Never fished this lake before. My buddy has a family trip up here every year and invited me this year. We plan on coming up in two weeks. Hows the ice up there? Will there be truck traffick or should I plan on bringing the sled? Is there spots I should avoid? Excited to try a new lake.
DISPLAYING 1 TO 10 OF 28 POSTS