Black Oak Lake, Vilas County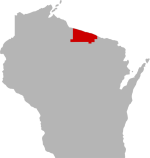 SHARE THIS PAGE
DISPLAYING 1 TO 10 OF 106 POSTS
FILTER OPTIONS
2/24/18 @ 10:43 AM
FISHING REPORT
MOON PHASE (66%)
Waxing Gibbous
I will be fishing up here the week after game fish closes and am looking to target burbot. Im thinking of fishing around a 30' depth with tip ups close to bottom and maybe jigging a glow rattle spoon.
I would appreciate any info from anyone on any tips to catch these fish.
Please pm and I will reply with how I did to you.
11/1/17 @ 8:56 AM
I have friend who has a cabin on Black Oak lake and will be heading up there early January to do some ice fishing. He doesn't get up there often. I'm looking to fish pike and whatever else will eat a shiner. And also to jig some walleye at dusk and into the evening. Any suggestions?
DISPLAYING 1 TO 10 OF 106 POSTS