Biron Flowage, Portage County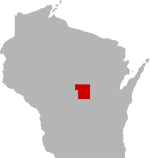 SHARE THIS PAGE
| | |
| --- | --- |
| | @ the lake |
DISPLAYING 1 TO 10 OF 212 POSTS
FILTER OPTIONS
7/9/18 @ 12:29 PM
FISHING REPORT
MOON PHASE (16%)
Waning Crescent
Late report, but thought I'd post anyway. Was out on 6-28-18 from about 6-9pm between Love Creek and Anchor Bay. Casting lures for northerns, muskies, bass, walleyes, etc. Not a bad multi-species day as I caught a few smallmouth, had a small walleye fall off by the boat, 35-40" follow-up from either a muskie or northern, and also caught a channel cat on a #5 Mepps inline? Anyone ever done that before? Typically you'd think catfish are more towards the bottom but this is the second time I've witnessed on the WI River them being quite active toward dusk basically on the surface.
Overall a great night, all catch and release, kicker too was a drag-puller the in the last 10 minutes, fell off after 5 seconds, makes a guy want to get out there more often!
6/23/15 @ 6:39 PM
I have fished the Biron flowage a few times now and cant seem to do very good. I am fishing for bass and seem to maybe get one or two every time I am out. Is there just not a lot of fish through there or whats the trick? I usually put in from Galeke Park. Any tips would be greatly appreciated. Thanks
6/22/15 @ 10:55 AM
This is a long shot. I lost a muskie set up trolling the point flowage above the point dam. Its an okuma 8'6" with left handed abu record. It was ripped right off boat and is still in rod holder (don't use cheap rod holders). Would love to have it back if anyone snags it or finds it. I know things move with the dams being open. Reward offered
2/11/15 @ 4:19 AM
FISHING REPORT
Walleyeguy. I know what you mean. was out Monday and saw all the holes drilled out there. One other couple out there set up a small group of tip ups away from me about 50yds. All was good until 2 guys drove out set up tipups between us and probably 20 feet away from the other couples tip ups. I was in portable jigging and only saw one flag, looked like a drop. I managed to catch a few one being just over 15". Slow out there the couple times I have tried it this year.
2/8/15 @ 7:51 PM
Stopped at Love Creek tonight. What a zoo!! Such a small area and there were about 7 vehicles out there with tipups everywhere. I wish some people wouldn't take up the entire area with a wide spread of tipups. There was easily room for another 10 lines in the area. I get spreading your lines out on a big body of water but common courtesy would go a long way on a spot like that.
Team Walleye Guys Guide Service
(715) 459-7078
DISPLAYING 1 TO 10 OF 212 POSTS