Birch Lake, Washburn County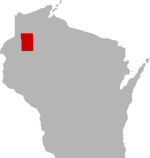 SHARE THIS PAGE
DISPLAYING 1 TO 10 OF 26 POSTS
FILTER OPTIONS
1/23/19 @ 12:03 AM
I've fished this lake for many years. I have never ice fished it.
Looking to come up at the end of February to target crappie, perch and gills. I have a couple of ideas on where to fish but if anyone would be willing to share some info, I would greatly appreciate it.
Private message would be fine and thank you in advance.....F.P.
6/13/16 @ 7:41 PM
FISHING REPORT
MOON PHASE (63%)
Waxing Gibbous
Fished noon to 4 today. Used leeches. Couldn't keep the gills off, but mostly fair sized. I don't understand the only 10 gills of 25 panfish limit as there seems to be no shortage of them and size is not great. Got a few fair sized crappies as well. Caught 3 large mouth and 2 small mouth all 15-17". Overall fishing was slow. Didn't see other anglers doing well either, except for ones bobber fishing for gills. I was hoping for a few walleyes. Is there a decent population in there? Does the lake get fished much in the winter? I had never fished it, but have fished chetac and red cedar/balsam.
DISPLAYING 1 TO 10 OF 26 POSTS