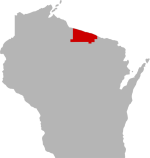 SHARE THIS PAGE
DISPLAYING 1 TO 10 OF 163 POSTS
FILTER OPTIONS
1/18/19 @ 10:50 PM
FISHING REPORT
MOON PHASE (91%)
Waxing Gibbous
First time fishing this lake. Fished January 12-13. Fished 4-8 fow with tip ups for walleyes for two whole nights in the mornings and evenings also. Action was steady first hour of light and last of hour of light. Caught a few in the hour after dark but nothing the rest of the night till morning. Tried to find gills or crappies in the day, but only managed to catch 4" perch everywhere we tried. Prolly tried 20 different spots all various depths, caught tiny perch in all spots waxie sand minnows. Would only ever go back to target walleyes again.
8/23/17 @ 11:04 AM
Anyone care to comment on the landing? Never been to the lake, but will be in the area bass fishing(C&R), and was thinking a day trip here would be bit different from our usual stops. We have a couple of 19' Rangers, that probably need a concrete ramp, and enough water to float the boat off drive-on trailers. Is the public landing suitable?
Thanks,
LL

9/7/16 @ 7:07 AM
FISHING REPORT
MOON PHASE (33%)
Waxing Crescent
No two ways about it, the smallies were hungry. The fishing was so good off the pier, we didn't have to take out the boat. Most were caught on crawlers, but some on cranks. My fishing partner Peggy (a net) did a great job of netting this nice one. What a great Labor Day weekend!
THANKS to our hosts, Howard and Pat, another spectacular weekend that won't be forgotten.

8/13/15 @ 6:06 AM
FISHING REPORT
MOON PHASE (1%)
Waning Crescent
JB I was there a couple weeks ago and the walleye fishing was good, all fish caught at dusk on the weed lines with crawlers. The 3 days we were there were hot, sunny, and calm so we did not get out for any Muskie fishing. We did try from smallies every morning and it was the slowest I had ever seen, managed one small one and that's it.
Can't wait to get back up in October.
DISPLAYING 1 TO 10 OF 163 POSTS