Big St. Germain, Vilas County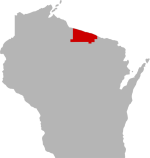 SHARE THIS PAGE
| | |
| --- | --- |
| | @ the lake |
DISPLAYING 1 TO 10 OF 533 POSTS
FILTER OPTIONS
6/2/20 @ 11:12 AM
Just wondering if the fish are still spawning or all done yet? Bringing the family up this weekend for a few days. Used to vacation this lake for 10 years for a week but haven't had a chance with sports the last 5 years to get back up till now. Thanks for any report. Pm me if u want also. Don't need spots have plenty of mental ones yet. Lol gonna target bluegills and crappie with some island night walleye fishing.
2/10/20 @ 9:35 AM
FISHING REPORT
MOON PHASE (97%)
Waning Gibbous
Fished Big St Germain all day Saturday and Sunday, moved 6 times between both days. couldn't buy a bite, 3 very small perch, and one 30" pike, 2 other flags that was it for the whole weekend.
Snow on lake wasn't bad, could of probably brought my ATV instead of snowmobile. Walking around foot sunk in snow maybe 2" out of driving across the lake i only hit one small section of slush so very happy about that.
Ice when i measured from bottom of ice to bottom of snow was about 17" But maybe only 8 of that was good hard black ice, top 10" was cloudy ice. Also when drilling holes you would hit pockets where auger would drop threw so top 10" was frozen slush.
Hope this helps
2/6/20 @ 11:18 PM
I completely understand if I don't get much response, but it's worth a shot.
My wife & I are new to ice fishing (southern WI) and are planning a weekend getaway at the end of February staying on the NE shore of Big St Germain. We plan to spend basically the entire weekend ice fishing and we've never been there before.
Is anyone willing to share any advice either comments or PM? Whether it be spots to try, baits or techniques, types of structure to target, etc.
Like I said, we're new to this so any advice helps. Ultimately would love to find some good action on tip ups for northern and also would love to find some good panfish spots to jig and maybe even catch some dinner. But beggars can't be choosers! Just looking to hopefully have some fun during our short trip and catch more than a good buzz.
Thanks in advance!
1/6/20 @ 8:42 PM
Does anybody fish this lake? I read all these great things about this lake online and decided to book a rental cabin for a week on the north side of lake. Coming up in 4 weeks for the first time ever and i never hear of any fish reports on this thread? Starting to question my choice of winter vacation location?
DISPLAYING 1 TO 10 OF 533 POSTS