Big Slough, Columbia County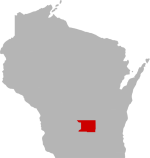 SHARE THIS PAGE
| | |
| --- | --- |
| | @ the lake |
COVID-19 MESSAGE
At Kwik Trip / Kwik Star, the well-being of our coworkers and our customers remains our top priority.
All of our stores remain open to service you.
Please read our message to our guests.
DISPLAYING 1 TO 10 OF 100 POSTS
FILTER OPTIONS
5/2/15 @ 6:56 PM
FISHING REPORT
MOON PHASE (98%)
Waxing Gibbous
Excellent day for me and a buddy, the 1st hour was slow with 1bass then it picked up and we ended up boating and releasing 19fish from 7-1pm.. 12bass 5pike 1crappie and 1 stupid dogfish..all on spinnerbaits color didn't seem to matter as we both switched many times. My first crappie ever on a large spinner was pretty cool!
9/18/14 @ 8:20 PM
FISHING REPORT
Wednesday , bass were on fire. Rattle traps were the hot bait for me. Today, northerns were hitting more than the bass, so I tried for panfish. Crappies were hot after gulp minnows and fish fry,bluegills were the same way. Also caught one real nice perch, the first keeper I have ever caught here. Looks like the fall bite is on for real now.
DISPLAYING 1 TO 10 OF 100 POSTS