Big Newton Lake, Marinette County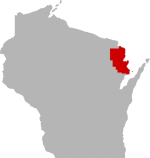 SHARE THIS PAGE
DISPLAYING 1 TO 10 OF 46 POSTS
FILTER OPTIONS
8/2/11 @ 6:52 AM
FISHING REPORT
I have fished Big Newton for over 30 years and I have to admit that there has been better fishing in the past. I usually go up for the 4th of July week and that is normally not too conducive to fish catching due to the massive fireworks display put on by a few property owners. I used to catch many more crappies and larger bass, up to 5/6 pounds. I have to agree that the average size of the bass is now in the 12-15" range, and alot of them!!! I can probably count on one hand the amount of northerns I've caught in my thirty years, and absolutely no muskies. I have been bitten off a few times while bass fishing, but probably snakes. Also in my thirty years of fishing here I have boated ONE walleye about 18" white bouncing a jig and 1/2 crawler. I would have to disagree as far as weed cover, there are plenty of weeds around the sandbar and they thrive in as deep as 20' of water. Having said all this, this lake will surprise you when you least expect it. While bass fishing (with a Texas rigged plastic worm) with my 2 nieces, one hooked onto what I thought was a feisty average bass. When I netted it, to my surprise it was the largest bluegill I have ever seen in all my years of fishing, it measured in at a true 11". It gave me an opportunity to teach my nieces the reasons for catch and release. Hopefully they will be fishing these waters for years to come.
7/28/11 @ 10:43 PM
The lake is dead. The abnormally large amount of boat traffic on such a small lake has completely changed the lake. ALL weeds are gone, there is no longer any kind of natural cover what-so-ever. Even the make up of the bottom has changed. In front of our place what had been more than a foot of muck 10 years ago is now an inch or two of fine silt. Back in the day, maybe 20 years ago, I heard of two muskies being caught, but it was rumored that they had been planted in there. After the gills and northern disappeared 10-15 years ago the bass took over, but lately they seem to be on the decline too. If your looking to catch 10-13 inch bass then this is the lake for you. If you're looking for musky hit up Caldron Falls.
7/28/11 @ 9:45 PM
Fishmaster, i have fished this lake for a total of about 20 hours and i have thrown everything out there.... i have never caught a musky or raised one. i also havent caught any pike which is a good sign for muskies. I usually fish for bass and usually catch either pike or musky on bass lures but like i said i have yet to catch a musky out here.
7/13/07 @ 8:57 AM
FISHING REPORT
MS, same here, caught 15-20 bass over the course of the week on texas rigged, crawlers,and minnows. All fish were mostly in the 13-141/2" range. They must be stunted. That lake needs some predator fish. Took my two nieces(5 &6) out to my hot spot and they were using their Barbie poles, pink and mauve in color. I put a hook and sinker on their line with 1/2 a crawler and had them lower it under the boat. They both caught a couple of 13" bass and it was hysterical. They had all they could handle pulling in those fish on those poles. It was priceless and a great experience for them and surely a memory they will keep for years to come.
DISPLAYING 1 TO 10 OF 46 POSTS