Big Eau Pleine , Marathon County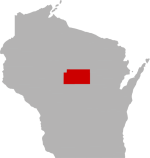 SHARE THIS PAGE
ICE DEPTH CHART POWERED BY:
ICE CHART
POWERED BY
DISCLAIMER: This chart is for informational purposes only to show what people have been reporting for ice depths for Big Eau Pleine , Marathon County and thus is only as valid as the data submitted by those users. This data is not verified by Lake-Link. As always, take extreme caution whenever on ice.
| | |
| --- | --- |
| | @ the lake |
DISPLAYING 1 TO 10 OF 3,467 POSTS
FILTER OPTIONS
1/22/20 @ 12:53 PM
This stretch of water has been on my to fish list for a while,mainly for walleyes.I was wondering if their is any specific way to find them,and what might work.I plan on coming up this weekend from southern Wisconsin to test it out,any info that could help me would be much a predicated.
DISPLAYING 1 TO 10 OF 3,467 POSTS