Big Eau Plaine, Marathon County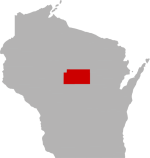 SHARE THIS PAGE
| | |
| --- | --- |
| | @ the lake |
DISPLAYING 1 TO 10 OF 163 POSTS
FILTER OPTIONS
9/22/17 @ 9:38 PM
Recently moved back to Marshfield area- grew up here through '92!! Glad to be back, have a few fishing spots my dad and I will hit, but wondered if anyone wanted to share a spot or get out some time and clue me in? Mostly catch and release- will keep eaters - release any big fish: just not sure what is all around.
If you have any info you are willing to share please message me! Thanks- hope to be posting soon! Good luck all
1/14/17 @ 1:18 PM
FISHING REPORT
MOON PHASE (93%)
Waning Gibbous
Around the bend from Hotchkiss's to the south. Caught 5 perch jigging and 1 walleye on a tipup. Shiner on the tip up. Rosey Red and shiner heads on spoons. Shiner heads brought in decent size perch.
Going back out in PM.

DISPLAYING 1 TO 10 OF 163 POSTS