Big Cedar Lake, Washington County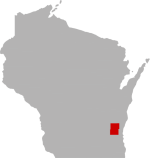 SHARE THIS PAGE
| | |
| --- | --- |
| | @ the lake |
COVID-19 MESSAGE
At Kwik Trip / Kwik Star, the well-being of our coworkers and our customers remains our top priority.
All of our stores remain open to service you.
Please read our message to our guests.
DISPLAYING 1 TO 10 OF 10 POSTS
FILTER OPTIONS
12/19/19 @ 7:45 PM
FISHING REPORT
MOON PHASE (44%)
Waning Crescent
Well here we have it. If you enjoy rude people walking through your sets at prime time, picking up other people's trash and listening to hooting and hollering all night then this is the place for you. If your lucky you might even catch a glimpse of rich lake owners tossing their trash at the public launch to save a buck. You will also encounter flocks of rude fishermen who have 40+ years of experience at age 20 and are not afraid to post it on social media. If you try to ask them why they are staring down at your tip up when they pass by they are so intelligent they can only communicate telepathically. Bring a megaphone because these guys cant easily understand. Fishing shut down with all the activities. Ice was 6 inches just like these lake property owners crave. They are used to 3.
6/13/07 @ 2:54 PM
Pumpguy,
I don't have as many years of experience as you do on the lake, but have noticed a definite decline in fishing also. One more thing, I have owned boats for 10+ years and have fished all of the area lakes hundreds of times. I have had about 4-5 "run-ins" at boat launches in those years, every single one was at Big Cedar, none with fisherman.
3/12/03 @ 5:14 PM
Ice Depth was between 20"and 24" Was my first time on Big Cedar today. I try to get out as much as possible other years!! On Big Cedar!! Water was very cloudy in 8 ft.of water could'nt see bottom on north end. talked too couple of other fisherman had same luck as myself VERY SLOW!!!! ended up with 6 Blue Gills under 6" not much to brag about. I will be out tommorrow about same time and same place and will leave another report then!! I will leave another report if I go out then. And I would appreciate the same from others!! enough with the B.S. Ice shanty reports!! This sight is about fishing reports!! Thanks and I respect the others who look too this sight for the same!!
Thanks And Good Fishing Too You All !!
TOOLMAKER! CHOW!! MIKE
DISPLAYING 1 TO 10 OF 10 POSTS