Big Arbor Vitae, Vilas County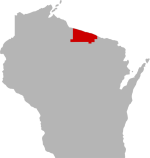 SHARE THIS PAGE
| | |
| --- | --- |
| | @ the lake |
DISPLAYING 1 TO 10 OF 1,004 POSTS
FILTER OPTIONS
5/28/19 @ 2:23 PM
FISHING REPORT
MOON PHASE (31%)
Waning Crescent
Hit pre-spawn crappie on Big Arb. Fish were holding in 8 to 9' in weeds adjacent to spawning areas. Small jig 4 or 5' beneath a bobber worked great.
Pine Arbor Resort is under new ownership. Dave & Deb are committed to maintaining the high standards established by their predecessors. We will definitely return to this wonderful resort.
5/6/19 @ 8:02 AM
FISHING REPORT
MOON PHASE (4%)
Waxing Crescent
I got out Sat afternoon thinking we'd be either catching spawning fish or pre-spawn and that was pretty spot on. Wasn't out for long but did manage to catch 3 walleyes on the south end with fatheads from Dewey's bait shop as well as moxi plastics from BfishinN. Did some searching in other area's of the lake but with the wind decided the south end would be best after fishing the north end from the start.

5/5/19 @ 6:33 PM
FISHING REPORT
MOON PHASE (1%)
Waxing Crescent
FISHING REPORTS:

Another anticipated Opener has come and gone. The weather was great and the fishing was pretty good depending on the body of water. Here's where we seem to be right now from my experiences and reliable reports. The darker bodies of water, like the flowages and some reservation lakes, the water temps are near or at 50 degrees. A lot of the walleyes being caught are all spawned out. The bigger clearer lakes like Minocqua, Big and Little Saint Germain, Big and Little Arbor Vitae, have just lost their ice so their water temps are in the low 40's still. The walleyes there seem to be in the middle of the spawn or just getting at it. The smaller lakes like Mid, Little John and Arrowhead, Lost and Found, the water temp is in the mid to upper 40's and the walleyes are right in the middle of the spawn. Expect these conditions to gradually move forward in the spawn over the next week or two as the water temps continue to rise. If you want walleyes now get to those bodies of water that the temps are the highest on as the males should be feeding after the spawn and they will soon be followed by those bigger females. The larger minnows and baits seem to be working the best.

In the meantime the pike have been pretty active. Small or big, they are coming on stronger each day. Today we actually caught half of them on crawlers, as well as XL Fats and Blacktail chubs. When we used the crawlers a few perch got in on the action, too.

The forecast for fishing is looking really good. The walleyes are about a week away from becoming very active on most lakes. Get out there in the evening, if you can, with a Fire Tiger Rapala, casting those rocky shorelines. Of course many other baits will work as well but the FT Original never goes out of style.

A quick note about the Dewey Catchem and How bait shops this year. We have basically shut down our wholesale bait operations and moved that pricing into the bait shops in Minocqua and Arbor Vitae. For example, you can now get jumbo night crawlers for only $5 for 2 doz and $2.75 for 1 doz. And these are all in Fat n Sassy bedding. Another example is $2 for a scoop of crappie minnows. And these are everyday prices. Plus, if you join our BAIT BUCKS program, which is free, you can save even more. For every $100 you spend over time you get a $10 credit. There are a few exceptions but not many. We invite you to take advantage and sign up today.

Get out there and have some fun folks. It's gonna get better every day now. And if you're not having fun, you're doing it wrong!
-----------------------------
Jeff Bolander, owner of Dewey, Catchem and How Bait Shop and Guide Post at www.DeweyCatchemAndHow.com
Reports at www.UpNorthFishing.com
Facebook page at https://www.facebook.com/DeweyCatchemAndHow

Jeff Bolander <jeff@deweycatchemandhow.com>
- Sunday, May 05, 2019 at 16:23:52 (PDT)

Dewey Catchem and How Guide Service
(715) 892-2751
5/2/19 @ 7:24 AM
Big Arb is now open - Little Arb is 80% open, should be complete by the end of the day. Good luck to everyone this weekend !!
Captain Hooks Fishing Adventures
(715) 614-2099
DISPLAYING 1 TO 10 OF 1,004 POSTS