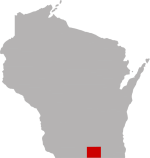 SHARE THIS PAGE
| | |
| --- | --- |
| | @ the lake |
DISPLAYING 1 TO 10 OF 29 POSTS
FILTER OPTIONS
2/23/19 @ 2:53 PM
Hi. Doing a recon drive to Oregon and Dixon dam's with wife tomorrow for level and ice flows if you give me heads up on Beloit it would help did well with eyes shore in January till god turned on the foucet. Ice fishing was ??but after today I'm done everything cleaned and set for next year caught a lot of meals it's time to shore fish and also Milwaukee till I get the boat out. Be safe out there Thanks Papa G
3/23/16 @ 1:34 AM
Actually the high water pushes a lot of fish n close to shore. You just got to refine your technique so you don't get snagged every cast. This is the only place where I have fished from shore and seen a walleye literally come up and smash a jig right at my feet.
I am out there now at least 2-3 times a week. I have been catching smallies and northerns so far. The walleye should be lighting up here pretty quick.
3/22/16 @ 8:41 PM
FISHING REPORT
MOON PHASE (99%)
Waxing Gibbous
First visit to Beloit Dam shore fishing for eyes. Current too extreme close to dam so ventured down stream and fished a few seams. Caught and released a fat 18" smallie full of eggs. Largest I've ever caught. Sorry no pic. Any advice on walleye would be great!
2/23/16 @ 10:09 AM
FISHING REPORT
MOON PHASE (99%)
Waning Gibbous
Fished quite a ways below the dam from shore. 430 until dark. Threw shad style crankbaits. Caught 2 sheepshead. Talked to a guy who said he caught a northern closer to the dam. Water is pretty low. Anyone else been out???
PMan
DISPLAYING 1 TO 10 OF 29 POSTS