Beecher Lake, Marinette County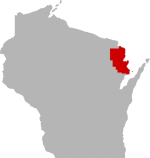 SHARE THIS PAGE
DISPLAYING 1 TO 10 OF 10 POSTS
FILTER OPTIONS
7/27/15 @ 4:03 PM
FISHING REPORT
MOON PHASE (83%)
Waxing Gibbous
Hitting pretty good this past week, all on rootbeer scented NummyTails sprayed with Brushpile attractant, except for a 16" Slab caught on a crank, suspended at 20ft in 35 fow. All caught were over 12". The 2 pictured are 16" and 14 3/4". Black and chartreuse NummyTail with pink jig head all under slip bobber. All still swimming.
12/21/12 @ 7:04 PM
FISHING REPORT
was out here last weekend 12/15/12 there was anywhere from 3" of ice down to about 3/4" not sure how it is after the rain later in the day. caught a lot of small panfish and 5 northern all around 20" nothing real special but got the itch out until there is good ice elsewhere.
3/7/05 @ 11:35 AM
I have a place on Miscauno Island. I have fished this lake twice in the winter with no success. I have to admit I didn't stay very long as ther was no one else fishing and not much sign fo activity. I have fished Barnes Lake most od the time when I'm up there. It's about three milesorth and west of Beecher Lake. You have to walk out and the hill is fairly steep, but it's pretty and has some nice bluegills.
DISPLAYING 1 TO 10 OF 10 POSTS