Beaver Lake, Waukesha County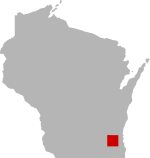 SHARE THIS PAGE
| | |
| --- | --- |
| | @ the lake |
DISPLAYING 1 TO 10 OF 33 POSTS
FILTER OPTIONS
8/12/19 @ 10:15 PM
FISHING REPORT
MOON PHASE (93%)
Waxing Gibbous
First time fishing this lake, did ok for the short time we fished (5:45PM to 8:45PM)
Bass were roaming in big schools and the water was calm so I was able to site fish them when I saw them near the surface. They where moving really big distances so it was hard to follow the schools but I managed to get 8 Largemouth and a Rock Bass.
My buddy got 2 Pike as well.
Neither one of us got any smallmouth, maybe next time.
All caught out in deep water except 1 bass that was in the shallows and he hit a super shallow crankbait.
1/21/19 @ 7:22 PM
FISHING REPORT
MOON PHASE (100%)
Waning Gibbous
Out on Beaver this afternoon for about 2 hours from 1-3pm. No luck on tip-ups and jigged for panfish with waxies with no luck in about 20-25FOW just outside of the carry in launch bay. Stay save on this early ice and tight lines.
I was also out on Pine Lake and dropped my sunglasses. If found before the new snow falls, please message me and I will describe them for you. Thanks!
DISPLAYING 1 TO 10 OF 33 POSTS