Beaver Dam Lake, Dodge County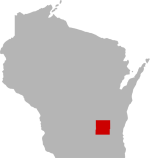 SHARE THIS PAGE
| | |
| --- | --- |
| | @ the lake |
DISPLAYING 1 TO 10 OF 7,624 POSTS
FILTER OPTIONS
8/1/19 @ 3:56 PM
Morning bite off G was ok, lots of carp near the marina which looked like the aerator in my minnow bucket, however,, Set up shop after going to BD baits' new location with crappie minnows and shad raps casting. Total today was 5 fiddlers at about 10-15 inches as well as 4 wallters undersize, buggest just shy of 17. 2 crappies, one perch on a slip rig with a big red. Off by 10. Little bit green but not bad. Carp Haven in the morning though, saw some BIG fresh water salmon.
7/14/19 @ 11:16 PM
Have not broke 24 inches in my years of fishin in regards to prior post. I believe there are some pigs to be caught. Yahara river is a better bet, trouble on BD is keeping all the eatters off. Lake needs a serious reduction on that matter. You can pretty much limit out any ware on the lake shore spots are hot right now. Cut bait for bigger 6-7 #s and live bait for some respectable eatters. I use tuffys and shinners at night, , crawlers, not so much. Gotta battle the fiddlers.As for the In-fisherman thing, anythings possible , time spent on water is what it is. Good fishin to ya. And please spread the word. Cats are plentifull in here eatter wise.
7/12/19 @ 4:30 PM
Hello Lake-Link Anglers!!! A group of guys and I are coming to kayak fish later this month and will be staying in a property that backs to Trestle Works. The guys and I all practice CPR (catch-photo-release) and thought it would be helpful to gain some insight from the locals before arriving.
1. Does anyone have any fishing information on Trestle Works?

2. Is it worth fishing or is it better to fish Fox Lake and/or Beaver Dam Lake?
3. Any suggestions on lure selections for what is catching LMB or SMB?
4. Any precautions or tips to "watch-out" for (from DNR to irritable residences to water current dangers, etc.)?
5. Anyone using live bait (other than worms) to catch fish?
Any help would be greatly appreciated. Take care and God bless!!!
><)))> JC <(((><


7/7/19 @ 12:06 PM
Try the following business
ARTISAN BOAT & BODY REPAIR
4.8
(4) · Boat repair shop
Windsor, WI
(608) 846-5556
It has good reviews.
website www.artisanboat.com/contact-us/
no I am not the owner nor am I employed their.
7/7/19 @ 11:41 AM
FISHING REPORT
MOON PHASE (31%)
Waxing Crescent
Tried some slop fishing on BD yesterday. I only had a couple of hours to fish and unfortunately, my boat started sinking. There was a very small crack in the boat from hitting a rock several years ago but I have never had an issue like this. Anyways, I am pretty bummed but I did figure out that the only way to avoid catching catfish is throwing topwater baits LOL!
DISPLAYING 1 TO 10 OF 7,624 POSTS