Bear Lake, Waupaca County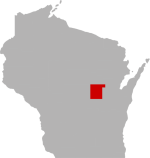 SHARE THIS PAGE
| | |
| --- | --- |
| | @ the lake |
DISPLAYING 1 TO 10 OF 204 POSTS
FILTER OPTIONS
5/26/19 @ 9:26 PM
FISHING REPORT
Fished from noon to 3pm. Caught 7 largemouth ranging 13 to 16 inches. All released. 2 bonus Northerns also caught 1 24", the other 30". Also released. Fished while standing in 3 1/2 feet of water, casting over the drop off with nightcrawlers.
12/19/16 @ 11:57 AM
FISHING REPORT
MOON PHASE (63%)
Waning Gibbous
Spot on! I fished this lake on a regular basis with the same handful of people until about ten years ago and someone let the cat out of the bag. It has been absolutely destroyed since then by an absurd amount of people over harvesting. I won't even fish it anymore. If you like to rub elbows with people when your fishing early ice, this is the place for you!
10/20/16 @ 7:43 AM
FISHING REPORT
MOON PHASE (73%)
Waning Gibbous
yeah 15 yrs ago is about correct, was pretty good up until about 5 yrs ago even, then like most lakes word spreads and you go out, and theres 125 shacks in a small area raping the gills out and now nada, so if you wanna catch gills over 6" i would suggest trying some of the wautoma/wild rose area lakes they all have great gill size structure and the numbers are there as well.
goodluck!

DISPLAYING 1 TO 10 OF 204 POSTS