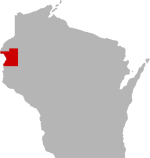 SHARE THIS PAGE
DISPLAYING 1 TO 10 OF 370 POSTS
FILTER OPTIONS
2/18/19 @ 9:43 AM
FISHING REPORT
MOON PHASE (99%)
Waxing Gibbous
My and a frind went out last light. Hooked up with 60 + crappies from 430 till 930. Most were 9 3/4 to 11 3/4 one was over 14. Took home 12 enough for my frind to have two meals of fish with his family.
They were biteing on green glow lures with an acent collor. My friend caught most of his on a bloodline #6 demond i caught most of mine on a #6 jiging demond in glow/ blue tip. They did take red glow also. Use small minnows and glow up often.
As for location.. it was off the betten path but was able to use the snowmobile trail to get near enough. we set up in 19 fow but this time it was a long way to deep water but i found a tranision from hard to soft bottom and we set up on that. The snow is deep and could easly bury a full size truck.

2/16/19 @ 12:48 PM
You know that malliau can be really good crappie fishing right infront of that apartment building. But ice is unpridictable because it is so close to the dam. But the get big there. But you can only keep 10. Last spring tge kid and i got 20 in less than and hour tgst were all 11 inchs and up. So i know they are there. Just an idea

2/16/19 @ 12:43 PM
Snow is very deep. There are plowed roads out off most of tge major landings. Fir an all day outing fish stumps bay. Throw a few tipups out with medum to small shiners and tgen either hole hop or find an open pocket in tge weeds and set up.You will catch mostly sunfish and bass but with the snow there should be a few crapies and pike moving around. Just rember pike have to be bigger than 26 and eyes 18

Wappo is normally a better bet for day time crappies.

DISPLAYING 1 TO 10 OF 370 POSTS