Asylum Bay (Lake Winnebago), Winnebago County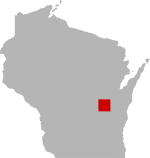 SHARE THIS PAGE
| | |
| --- | --- |
| | @ the lake |
DISPLAYING 41 TO 50 OF 2,111 POSTS
FILTER OPTIONS
1/7/19 @ 6:56 PM
I am not ragging on the last post but I disagree anytime someone discourages an out of Townes from coming during sturgeon spearing. I think anyone would be so lucky to witness such an awesome spectacle of diehard sportsman doing what they love. Stop at a weight station and see a prehistoric beast for your own eyes. Find a local club that hosts live music or fish frys on the ice. And yes fish can be caught during sturgeon spearing. Now if you want to make a point of this year specifically because of the lack of ice and the potential insanity that may ensue on the very limited space out there that can be discussed but even then it will only add to the spectacle and you will be able to find fishable ice within 15 minutes of wherever you are staying.
1/7/19 @ 6:56 PM
I'd be less concerned with sturgeon spearing if you're looking at fishing asylum. Last year there were not that many shacks for sturgeon there. Cowling bay on the other hand had a ton from my recollection. I've gotten some small eyes this year in asylum but main lake is where you wanna fish for eyes. may be a bit to get out there with another round of rain today. Hopefully this cold spell they are calling for at the end of the month holds true. 3-4 weeks of highs in the 20s and single digits at night is what we need if battle is gonna happen.
1/7/19 @ 6:28 PM
FISHING REPORT
MOON PHASE (3%)
Waxing Crescent
me and 3 buddies are plannin a trip to ice fish a few lakes. winnebago being our main lake to stay near. were from ohio our trip will be around 8 hrs. we are planned to go the 2nd week of feb.anyone have any tips or info to share with me will be appreciated. thanks.
experianced eye and panfish fisherman.
1/7/19 @ 5:36 PM
FISHING REPORT
MOON PHASE (3%)
Waxing Crescent
Was out on Saturday 1/5 in the afternoon. Parked in the lot near the lighthouse and walked out from there. Most areas had about 6 inches of ice, found a few spots with under 2 inches. Couple guys out on their wheeler - Probably not the best choice. No marks, no bites using gold jig with waxies.
1/7/19 @ 4:32 PM
FISHING REPORT
MOON PHASE (3%)
Waxing Crescent
I am going to have to back up that last poster. There are your good days and your bad, this weekend was bad. I went out saturday evening during the prime hours 2-5pm and sunday morning since I had not tried the morning bite yet from 7-9:30 and just couldnt get anything going either day. Weather was beautiful though.

1/7/19 @ 10:06 AM
Otdowrsnm you should have been out there this weekend. I fish the area quite a bit and yet some days are good but this weekend for instance was very very slow. Plus you werent even out with your buddy last week so yeah.I guarantee you there are times of decent fishing in this bay but no "Honey Holes" that you speak of.lol
DISPLAYING 41 TO 50 OF 2,111 POSTS