Arrowhead Lake (Manchester), Adams County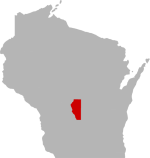 SHARE THIS PAGE
| | |
| --- | --- |
| | @ the lake |
DISPLAYING 1 TO 10 OF 11 POSTS
FILTER OPTIONS
9/3/19 @ 8:47 PM
FISHING REPORT
MOON PHASE (25%)
Waxing Crescent
Did you get a picture of that musky? I've never heard on them being in there.
Team Walleye Guys Guide Service
(715) 459-7078
9/3/19 @ 6:39 PM
FISHING REPORT
MOON PHASE (25%)
Waxing Crescent
Fished here today from 11-4 p.m.
Caught 4 8-10" largemouth on wacky and spinner. Caught some jumbo perch, the bite was insanely light, I thought I touched weeds or muck at first. Caught a 26/27" tiger musky then it caught me, got a treble deep in my hand. Overall, what I expected. Going to try some different stuff tomorrow.
7/15/18 @ 7:41 PM
FISHING REPORT
MOON PHASE (10%)
Waxing Crescent
3 of us went out on Saturday and caught over 120 largemouths…..but the joke is only 2 were barely over 14". Fished all water depths from a foot to 20 feet and still caught same little stuff. Writing this lake off ...
DISPLAYING 1 TO 10 OF 11 POSTS