Amy Bell Lake (Amy Dell), Washington County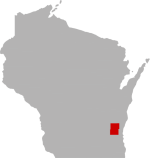 SHARE THIS PAGE
| | |
| --- | --- |
| | @ the lake |
DISPLAYING 1 TO 10 OF 22 POSTS
FILTER OPTIONS
2/3/19 @ 10:42 AM
Go ahead and use the easement, but make sure you have the right property. I am interested in having accurate information not in limiting lake access. The public owns the water. You have a right to fish the lake.
Most of the people who live there are very nice, but also very protective and conservation minded. There are no motors allowed (since about 1958) and there is a large YMCA camp on the lake. The lake sees a lot of use from the camp in the summer, dozens of boats, canoes, swimmers etc. So, no, I am not making an effort to keep people off the lake, hundreds of people use it every year and enjoy the resource.
There are some rules people need to know about and everyone using the lake right now respects those rules. Walking to the lake in areas that are private property doesn't hurt me, it hurts you when you get a ticket. If I clarify the areas that you can't walk onto so you actually use the proper easement, some would interpret that as doing them a favor.
So go out there today, have fun. Know the rules, follow them, respect the other people out there, respect the resource and everyone will respect you in return.
2/3/19 @ 10:25 AM
Ike, I would not be too quick to anonymously criticize Addie Dutton of the DNR. I have worked with her on projects and she is VERY knowledgeable and very hard working.
I have seen here waist deep in a partially frozen river putting in trout habitat. She has been on the job about a year and has a very large region to manage.
2/2/19 @ 9:44 PM
You are on to something few know about. I came across this a couple seasons ago and verified with the Village this parcel is public property. I also did some background digging and verified with the Amy Belle Lake Assoc. that this property is indeed public access.
Note the lot is unimproved (I.e.-thick brush), so bring all the gear you want but it will be difficult to get it to the lake. I went light with a hand auger, bucket with gear, and fish finder. Was able to make it to the lake and enjoyed it all to myself that day! It has been on my list to get back here some day, but the recent addition of a newborn takes up most of my free time!
check it out and best of luck!
DISPLAYING 1 TO 10 OF 22 POSTS