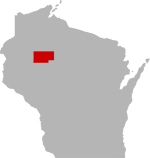 SHARE THIS PAGE
| | |
| --- | --- |
| | @ the lake |
DISPLAYING 1 TO 10 OF 34 POSTS
FILTER OPTIONS
1/12/18 @ 12:21 PM
petska-
My dad fished it on Sunday/Monday on the south side of the lake and had right around a foot of ice. Said there were a few vehicles out (not many people in general). They have a cabin on the lake and there are no real danger areas I'm aware of except maybe where the reeds/cattails stick up by the big weed bed kinda in the middle of the lake out from the Wonder Spot (but that's kind of common sense). Hope this helps.
I didn't even realize there was a fishing contest there this weekend.
9/28/03 @ 5:10 PM
FISHING REPORT
Went out Saturday on the hunt for some musky from 430am to 9. Fished the weedy island first, no action. Finally had some action with a follow up from a probably 30 inch musky around 8. Caught a couple largemouth after that.
10/10/10 @ 5:40 PM
FISHING REPORT
Anyone having luck fishing for muskies on Amacoy? I was out Saturday and couldn't find a one. We fished for a few hours casting the entire time using every bait in the box. I would be interested to know how other people are doing out there.
1/22/09 @ 11:19 AM
Sorry not a report. I vacationed at this lake years back, Stayed at the wonderspot resort. Wondering if cabins are available would like to come back up for a week. The rumor I heard is that it sold. Please message me if you can help with info of where I could stay. Thanks
DISPLAYING 1 TO 10 OF 34 POSTS