Sheboygan River, Sheboygan County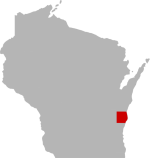 SHARE THIS PAGE
| | |
| --- | --- |
| | @ the lake |
DISPLAYING 1 TO 10 OF 1,448 POSTS
FILTER OPTIONS
2/26/20 @ 3:31 PM
The Sheboygan River is locked up for sure but I'm not certain how many inches. I have not yet seen anyone on the Sheboygan River ice fishing yet. I drive past it everyday to work and I drive through water street. Go subscribe to my YouTube channel as I do fish the Sheboygan area a lot. Outdoor Sensei is my channels name.
2/4/20 @ 1:40 AM
I thought about putting my boat in at the river launch Sunday. There was some ice but I probably could have made it to open water. Based on my past experience ice fishing on rivers, I would not go out there right now unless you REALLY know the spot. The melting cycle we are currently in will make for some heavy current under the ice.
Good luck if you give it a try.
DISPLAYING 1 TO 10 OF 1,448 POSTS