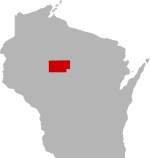 SHARE THIS PAGE
DISPLAYING 1 TO 10 OF 231 POSTS
FILTER OPTIONS
1/7/18 @ 1:54 PM
FISHING REPORT
MOON PHASE (62%)
Waning Gibbous
Out at 9 am and fish being flagged on the vexlar here and there, but no action on minnows or waxies. May wait It out and hope for a spike in the afternoon. Maybe yesterday's tourney fed 'em to well.
12/9/17 @ 9:09 PM
FISHING REPORT
MOON PHASE (56%)
Waning Gibbous
The wind and snow must have prevented any good ice from forming.
There was less than 2" where I was (across the hwy from Camp 28) and it looked like open water near the cemetery shoreline.
I put a couple tip ups near shore. No bites.



DISPLAYING 1 TO 10 OF 231 POSTS