New Sufix V-Coat Lines Refuse to Freeze for Exceptional Rattle Reel Ice Fishing Experience
SHARE THIS PAGE
Minnetonka, Minnesota
- Ready to rattle up some trophy lake trout, northern pike, walleye, or muskie this upcoming ice fishing season?
For the ultimate rattle reel performance, spool up one of Sufix's new V-Coat lines. Both Sufix Rattle Reel V-Coat and Sufix Rattle Reel Metered V-Coat lines feature vinyl coating for extreme anti-freezing, water-proofing and cold-weather handling.
Sufix V-Coat rattle reel lines are engineered for low stretch, robust durability and abrasion resistance. Excellent line-management properties reduce tangling when retrieving your catch.
The two new
Sufix V-Coat rattle reel lines
are identical in every way but one - Rattle Reel Metered V-Coat is metered every 50 yards for consistent multi-rattle reel spooling.
Both lines are available in four colors (black, hot pink, neon lime, neon fire) and two strengths (20 and 30-pound test). Sufix Rattle Reel Metered V-Coat is available in 50-yard spools, and the bulk metered version is in 150-yard spools so an angler can spool up 3 rattle reels with one spool consistently.
Sufix V-Coat rattle reel line has a MSRP of $9.99 USD; Sufix Metered V-Coat rattle line has an MSRP of $24.99 USD. Both are available at leading ice fishing tackle retailers in the U.S. and Canada, as well as at Rapala.com.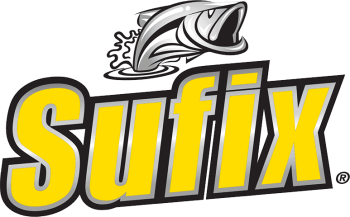 Suffix
If you have a press release that you would like to see featured on Lake-Link please
contact us
.