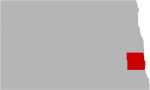 SHARE THIS PAGE
DISPLAYING 1 TO 8 OF 8 POSTS
FILTER OPTIONS
1/16/11 @ 12:10 PM
FISHING REPORT
went out fishing yesterday and it was not really good untill about four o'clock to 4:45 i got into the blue gills pretty good took home 16 of them about 8 to 9 inches but other than that it was hit and miss all day long caught a couple bass no size to them but it was still fun
1/9/11 @ 7:26 PM
FISHING REPORT
went out fishing today it was little cold but there is a nice plowed road in the campground, people were driving all over the lake i didn't but they were. i was fishing in about 23 fow and caught a bunch of blue gills and some perch could have kept some but i didn't, throw back for next time im out there which will be next weekend might try and find the walleyes.
i know of some friends of mine been going out there and catching crappie and perch mainly some blue gills.
best time to fish was from about noon to dark.
4/22/06 @ 7:50 PM
I went fishing last night and caught a few small walleyes. Then I actually caught a few muskys!! They were 24,32,and the biggest one which I got a pic of was 45inches!!!! It was huge. I faught it for 20 minutes. I caught all the fish on deep diving crank baits trolling. Seeya all ya fisherman later!!!
Carp Exterminator
DISPLAYING 1 TO 8 OF 8 POSTS