Chautauqua Lake, Chautauqua County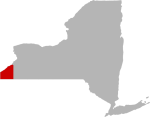 SHARE THIS PAGE
DISPLAYING 1 TO 10 OF 53 POSTS
FILTER OPTIONS
9/6/16 @ 5:29 PM
FISHING REPORT
MOON PHASE (25%)
Waxing Crescent
After taking a week or so off we got back out on the water today. The guys I had out seemed more interested in trolling so we made it a trolling trip. Water temps were nice throughout the lake 75 to 78. Started out in the south. Not good! Lots of blue green algae and calm waters. I have gotten sick from that stuff many times so we searched for clean water for a while then moved on . North basin much nicer than the south. We did however have one of the only days this season without an opportunity. No hits. Hope to have some better successful reports in the near future like tomorrow. Haha!
8/28/16 @ 9:28 AM
FISHING REPORT
MOON PHASE (14%)
Waning Crescent
Fished the lake the last couple days. Water temps throughout the lake were 75 to 80 at mid day. North end is getting brown with algae. Water visibility about 3 to 4 feet. Not much action in the few hours we casted. Did have one real nice fish up to the boat but could not get a strike.
South end very green a lots of floating debris as the weeds are dying quickly. Did pick up a few fish trolling when I could find clean water. All hits came on Baker baits both the 7.5 and 5 inch models. Had a couple clients get there first muskies ever and that was the task for the trips.
8/16/16 @ 11:10 AM
FISHING REPORT
MOON PHASE (96%)
Waxing Gibbous
Did another morning casting trip a couple of days ago. Water temps have come down with a couple of cool nights and lots of rain finally. The lake came up a few inches and that was needed badly. Bad algae green water at the long point ramp. Once again had a client get a real nice upper 40 inch fish casting. Fish was caught on a sloppy swimmer by FatAZmusky products. Couple other strikes but did not get hooked up on those fish.
8/11/16 @ 7:32 PM
FISHING REPORT
MOON PHASE (59%)
Waxing Gibbous
Only got out for a couple hours today in the am. Had a good fish follow. Did a lot of exploring and just looking at some weedbeds that I haven't visited in a while. Lots of storms rolling through today. Surface Water temps were hitting 80 degrees in the north basin this afternoon. South end is nasty with algae, bemus bay the same, and the north basin is getting bad also. Hopefully today's downpours will take water temps down and flush the lake a bit.
8/11/16 @ 7:42 AM
FISHING REPORT
MOON PHASE (59%)
Waxing Gibbous
Did an early morning casting trip yesterday. We wrapped it up at noon. Covered a lot of water and only saw a few fish. Couple of follows and a couple mid to upper 40 inch fish landed. Both fish came on Raptor Jerkbaits on boat side strikes. Perch soft tail got the biggest fish of the day. Finally getting some rain around here. Lake still very low. Be careful launching.
8/9/16 @ 11:34 PM
FISHING REPORT
MOON PHASE (40%)
Waxing Crescent
Back out on the water after a week break. Water temps in the north basin in the upper 70 degree range. South east winds made for comfortable conditions. A little to rough for my clients to do any casting. Trolled it out most of the day. Could good fish hooked but none came to the net today. Floating weeds still make for tough fishing conditions in many places. Still struggling to find good fish in the open water. Lots of fish still burried in the weeds.
8/2/16 @ 3:03 PM
FISHING REPORT
Spent a few hours yesterday trolling the south basin. Algae is in full bloom and water looks terrible to be honest. Happens every year and it is no worse than other years. Water temps were 76-78 in the am. The baitfish I saw were hugging the bottom. The action we have had in the south basin have been on larger profile lures and baits with rattles. Orange tiger has been our best color in the brown green water
8/1/16 @ 6:27 AM
FISHING REPORT
MOON PHASE (2%)
Waning Crescent
The last couple of days have been a relief as far as fishing conditions go. Some rain and storms were a pleasant surprise. Water temps in the north remaining stable in the upper 70 degree range. Water still very clear and weeds are plentiful. Getting a little algae in the bemus / long point area. Got a few fish casting Raptors including another bonus walleye. Finding fish in the weed beds that are not growing completely to the surface. Working hard for our hits. Fish still seem real spread out.
7/20/16 @ 2:53 PM
FISHING REPORT
MOON PHASE (99%)
Waning Gibbous
I spent the last couple days fishing the north basin. Strong west winds made for tough casting conditions. Had some action first thing in the morning with numerous hook ups on raptor Jerkbaits. The trolling conditions are looking up. First time all this season I got into pods of bait I felt like sticking with for a while. Lost a decent fish right at the net that hit a Wiley fat body. Floating weeds are making for a lot of work for the guys trolling. Water temps were at 75-77 the last couple days up north.
DISPLAYING 1 TO 10 OF 53 POSTS