Dead
Otter Tail County, MN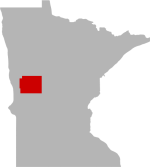 SHARE THIS PAGE
Dead is located in
Otter Tail County, Minnesota
. This lake is 7,535 acres in size. It is approximately 65 feet deep at its deepest point. When fishing, anglers can expect to catch a variety of fish including Black Bullhead, Bluegill, Brown Bullhead, Green Sunfish, Largemouth Bass, Northern Pike, Rock Bass, Walleye, Yellow Bullhead, Yellow Perch, Pumpkinseed,.
Boat Ramp
Black Bullhead
Black Crappie
Bluegill
Brown Bullhead
Green Sunfish
Largemouth Bass
Northern Pike
Rock Bass
Walleye
Yellow Bullhead
Yellow Perch
Banded Killifish
Bigmouth Buffalo
Blacknose Shiner
Bluntnose Minnow
Bowfin
Burbot
Carp
Cisco (Tullibee)
Fathead Minnow
Hybrid Sunfish
Johnny Darter
Mimic Shiner
Pumpkinseed
Sand Shiner
Spottail Shiner
White Sucker
NOTE: This list may not be all inclusive of all speices present in Dead.
HISTORY AND STATUS OF FISHERY
Dead Lake is a 7,901-acre mesotrophic (moderately fertile) lake located in central Otter Tail County approximately three miles south of Dent, MN. The Dead River outlet is located along the southeast shoreline and flows south into Walker and Otter Tail Lakes. The Walker Lake State Fish Hatchery is located on the Dead River. Dead Lake is also connected to Star Lake by a non-navigable channel under County Road 35. The immediate watershed is composed primarily of agricultural and marsh land interspersed with hardwood woodlots. The maximum depth of Dead Lake is 65 feet; however, 83% of the lake is less than 15 feet in depth. The secchi disk reading during the 2015 lake survey was 5.5 feet. Previous secchi disk readings have ranged from 3.0 to 6.0 feet. Water clarity in Dead Lake sometimes diminishes during the summer months due to plankton/algae blooms.
The majority of the shoreline of Dead Lake remains undeveloped. Approximately 70% of the shoreline is composed of mixed hardwoods or marshlands. Homes, cabins, and resorts occupy the shoreline that is developed. Three public water accesses are available. They are located along the north, west, and east shorelines. Large stands of hardstem bulrush and wild rice are prevalent throughout the lake. Emergent aquatic plants such as bulrush and wild rice provide valuable fish and wildlife habitat, and are critical for maintaining good water quality. They protect shorelines and lake bottoms, and can actually absorb and break down polluting chemicals. Emergent plants provide spawning areas for fish such as Northern Pike, Largemouth Bass, and panfish. They also serve as important nursery areas for all species of fish. Because of their ecological value, emergent plants may not be removed without a DNR permit. To maintain the excellent water quality and angling that this lake has to offer, it is imperative to preserve the quality of the aquatic habitat.
Dead Lake has a reputation as one of the best all-around fishing lakes in Otter Tail County. Northern Pike, Walleye, Largemouth Bass, and Bluegill are the dominant gamefish species in the fish community. The prolificacy of these species can be attributed to the abundance of suitable spawning habitat that is available.
Walleyes ranged in length from 9.2 to 23.8 inches with an average length and weight of 15.1 inches and 1.3 pounds. Age data indicate that the 2011, 2012, and 2013 year classes are strong and should provide consistently good Walleye angling for several years. Walleyes attain an average length of 14.7 inches at four years of age.
Northern pike abundance has remained stable over the recent series of surveys. Age data indicate that Northern Pike reproduction is consistently good but that mortality is high and growth is slow. Pike ranged in length from 11.9 to 26.1 inches with an average length and weight of 17.4 inches and 1.0 pound. Pike attain an average length of 19.8 inches at four years of age.
Bluegill abundance has also remained stable. The general trend has been for an increase in Bluegill size distribution. Twenty-eight percent of the Bluegills were 7.0 inches or greater in length. Bluegills attain an average length of 7.0 inches at six years of age.
Anglers can maintain the quality of angling by practicing selective harvest. Selective harvest encourages the release of medium to large size fish while allowing the harvest of more abundant smaller fish for table fare. Releasing the medium to large fish will ensure that the lake will have enough spawning age fish on an annual basis and will provide anglers with more opportunities to catch large fish in the future.

NOTICE: Lake-Link Inc assumes no responsibility or liability for any errors or omissions of the information for Dead. Although we strive to provide the most accurate information as we can the information contained in this page is provided on an "as is" basis with no guarantees of completeness, accuracy, usefulness or timeliness.