Lake of the Woods
Lake Of The Woods County, MN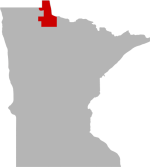 SHARE THIS PAGE
Lake of the Woods is located in
Lake Of The Woods County, Minnesota
. This lake is 764,238 acres in size. It is approximately 210 feet deep at its deepest point. When fishing, anglers can expect to catch a variety of fish including Black Bullhead, Brown Bullhead, Lake Sturgeon, Muskie, Northern Pike, Rock Bass, Sauger, Smallmouth Bass, Walleye, Yellow Perch, Pumpkinseed,.
No ramp
Black Bullhead
Black Crappie
Brown Bullhead
Lake Sturgeon
Logperch
Muskie
Northern Pike
Rock Bass
Sauger
Smallmouth Bass
Trout-Perch
Walleye
Yellow Perch
Bigmouth Shiner
Blackchin Shiner
Blacknose Dace
Blacknose Shiner
Blackside Darter
Brassy Minnow
Brook Stickleback
Burbot
Cisco (Tullibee)
Common Shiner
Creek Chub
Emerald Shiner
Fathead Minnow
Golden Redhorse
Golden Shiner
Johnny Darter
Lake Whitefish
Longnose Dace
Longnose Sucker
Mooneye
Mottled Sculpin
Ninespine Stickleback
Pumpkinseed
Quillback
Rainbow Smelt
River Darter
River Shiner
Shorthead Redhorse
Silver Lamprey
Silver Redhorse
Spottail Shiner
Tadpole Madtom
White Sucker
NOTE: This list may not be all inclusive of all speices present in Lake of the Woods.
HISTORY AND STATUS OF FISHERY
Status

Anglers fish the Minnesota portion of Lake of the Woods for a variety of species, including Walleye, Sauger, Yellow Perch, Northern Pike and Lake Sturgeon. Due to the importance of Walleye and Sauger, a great deal of population monitoring effort is focused on them. Overviews of the sampling programs conducted on Lake of the Woods are located on the Baudette Area Fisheries web page, on the MN-DNR web site, at www.mndnr.gov/areas/fisheries/baudette.

Walleye and Sauger

The primary assessment used to monitor Walleye and Sauger populations is fall gill net assessment. This assessment has been annual since 1981, but a comparable assessment was conducted from 1968 through 1970. From 1968 through 2001, the fall gill net assessment sampled the near-shore waters of Lake of the Woods, from 6 to 25 feet in depth. In 2002 off-shore nets were added to the assessment. The off-shore nets sample water from 32 to 35 feet deep. There are differences in the size structure and abundance of Walleye and Sauger in the near-shore and off-shore samples. Though the samples are combined in the data portion of this report, they are discussed separately in this narrative.

Walleye. Walleye catches in the 2016 near-shore gill net sample averaged 25.2 Walleye per gill net, which just well above the 1968-2015 average of 15.1. Walleye were also abundant in the off-shore portions of the lake, with 21.1 Walleye per gill net, which is well above the 2002 to 2015 average of 16.6. When the near-shore and off-shore samples are combined, it appears that Walleye are slightly more abundant than they were last year. The 2013 and 2014 year classes are both strong, and the 2015 and 2016 year classes are predicted to be of average strength. When this is combined with only a single weak year class (2008) in the past 10 years, the result is an abundant Walleye population.

Small Walleye, from 7 to 12 inches long, are currently quite abundant. "Keeper-size" Walleye are also abundant, with individuals from 13 to 18 inches being well represented.

Sauger. The highest Sauger abundance measured in the fall gill net assessment was in 2009, when we found 30.8 Sauger per lift. This high abundance was driven by young Sauger from the strong year classes produced from 2005 through 2007, and there were relatively few keepers available. As these Sauger have grown older, overall abundance has declined, but a high quality size structure has developed.

Overall abundance increased to the highest level since 2011, though this is being driven by a strong 2014 year class. These Sauger won't be large enough for most anglers to consider them to be keepers until the winter of 2018-19. Additionally, individuals from 7 to 10 inches long were also common. These small Sauger predict a good future for our Sauger population. Of interest to anglers is that Sauger from 12 to 15 inches were relatively abundant, and individuals to 18 inches long were sampled.
Northern Pike

Lake of the Woods is managed for a high-quality Northern Pike population, with a significant component of "trophy" Northern Pike over 40 inches long. To monitor the size structure of the Northern Pike population, it is sampled every 5 years using trap nets at known spawning sites.

Two spawning sites were sampled in the spring of 2016. Due to weather issues, we were not able to sample a third site that was on the schedule. This site will be sampled in the spring of 2017.

Samples collected in the spring of 2016 show that the percentage of Northern Pike longer than 40 inches has remained stable at 6 to 8% of the females that were sampled, but the percentage of mid-size Northern Pike has declined a bit. Percentages are strongly influenced by the production of strong year classes, so the sample collected in 2017 should shed some light on if the decline is real or if there was simply a strong year class produced that diluted the percentage of the mid-sized fish.

Lake Sturgeon

The third population estimate for Lake Sturgeon since 1990 was completed in 2014. Previous estimates for Lake Sturgeon (40-inches and longer) were 16,000 (1990) and 59,000 (2004). In 2014 we estimate that there were 92,000 Lake Sturgeon of 40-inches and longer in the Lake of the Woods-Rainy River system. Along with the increase in abundance, we also found that the number of "large" sturgeon increased. The largest sturgeon we sampled was 72-inches long, and had an estimated weight of 104 pounds.
Fishing for Lake Sturgeon is a unique opportunity in the Lake of the Woods-Rainy River system. The Lake Sturgeon population is still recovering from a period of low abundance caused by over harvest and pollution. During the recovery phase we have to be conservative with the number and pounds of sturgeon harvested to ensure that the population fully recovers to a healthy size structure and level of abundance. In order to harvest a Lake Sturgeon, anglers must purchase a harvest tag. However no tag is required to fish catch-and-release for Lake Sturgeon. Anglers may harvest one Lake Sturgeon per year. A sturgeon must be between 45 and 50 inches (inclusive) or longer than 75 inches to be legal to harvest. All other sturgeon must be immediately released. The Lake Sturgeon harvest season is from April 24 to May 7, and from July 1 to September 30. The catch and release only season is from May 8 to May 15, and from October 1 through April 23. You may not fish for Lake Sturgeon during the closed season (May 16 to June 30).


Infested Waters Designation

Lake of the Woods and the Rainy River have received an infested waters designation due to the presence of spiny water flea (Bythotrephes longimanus). Spiny water flea has been documented in Lake of the Woods, Rainy River and Rainy Lake. The impact of spiny water flea on the food chain and fish populations of Lake of the Woods is still open to speculation.

Zooplankton sampling has been initiated to document changes in the zooplankton community Thirty-foot vertical tows are made with an 80 micron, 30 cm diameter plankton net.

At this date, the most immediate impact of spiny water flea has been to human users of the lake and river. Emerald shiner is a popular bait fish on Lake of the Woods. Local bait shops and resorts have had significant businesses harvesting bait within the system. There is concern that spiny water flea eggs may be ingested by small fish, and that spiny water flea may then be spread through the bait fish distribution. To deal with this potential issue, a prohibition against bait collection, by non-licensed individuals, has been enacted. Trained and licensed bait dealers may still collect bait fish from infested waters, but the collected bait must be handled to allow the fish to purge any eggs they may have ingested.

Rusty crayfish, a native of the Ohio River system, have been established in parts of the Ontario portion of Lake of the Woods since the late 1960s, but have been present in the Minnesota portion of Lake of the Woods only since 2006. At this point rusty crayfish are present in fairly low densities, but are continuing to expand south. Last fall they were found from Stoney Point (south-eastern portion of the Northwest Angle), south to about 5 miles north of Long Point, and then north-east to Knight Island. Rusty Crayfish have displaced the native crayfish within 2 years of colonizing an area, and have been associated with declines in aquatic vegetation when they become established.


Recreational activities such as recreational boating, angling, waterfowl hunting, and diving may spread aquatic invasive species. Some aquatic invasive species can attach to boats, while others can become tangled on propellers, anchor lines, or boat trailers. Many species can survive in bilge water, ballast tanks, and motors or may hide in dirt or sand that clings to nets, buckets, anchors, and waders. Fortunately, completing simple steps can prevent the transport of aquatic invasive species.
LEARN MORE
NOTICE: Lake-Link Inc assumes no responsibility or liability for any errors or omissions of the information for Lake of the Woods. Although we strive to provide the most accurate information as we can the information contained in this page is provided on an "as is" basis with no guarantees of completeness, accuracy, usefulness or timeliness.