Ann Reviews
Kanabec County, MN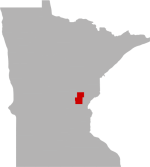 SHARE THIS PAGE
There are currently 1 reviews for Ann.
Tell others what you think of this lake by writing your own personal reveiw:
SUBMIT YOUR LAKE REVIEW
January 27, 2004
"caught a couple of 'gills and a perch by the inlet one winter morning before deciding to head over to knife lake. Looks like a nice lake, and I'd like to give it a good try some day...wish I lived closer."