Susan Reviews
Carver County, MN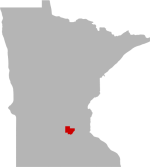 SHARE THIS PAGE
There are currently 2 reviews for Susan.
Tell others what you think of this lake by writing your own personal reveiw:
SUBMIT YOUR LAKE REVIEW
March 24, 2015
"Lots of weeds set up along the shores of this lake. The water depth is very shallow and during peek times of the summer, you have an immense amount of algae bloom. Ice fishing is puts out Crappie, Perch, Gills, Pikes, and Walleyes. Summer time fishing is the same along with some fat large mouth Bass. It's hit or miss with this lake. Seems like a lot of pressure are put on the fish due to the outboard motor boats."
December 15, 2009
"This lake has a pretty good early ice crappie bite, usually you catch only a few, but they're nice, 10 inches or better. The bite is usually over by the first week in January."