Cass
Beltrami County, MN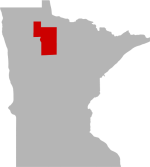 SHARE THIS PAGE
Cass is located in
Beltrami County, Minnesota
. This lake is 15,958 acres in size. It is approximately 120 feet deep at its deepest point. When fishing, anglers can expect to catch a variety of fish including Black Bullhead, Bluegill, Brown Bullhead, Green Sunfish, Largemouth Bass, Muskie, Northern Pike, Rock Bass, Walleye, Yellow Bullhead, Yellow Perch, Pumpkinseed,.
Boat Ramp
Black Bullhead
Black Crappie
Bluegill
Brown Bullhead
Green Sunfish
Largemouth Bass
Logperch
Muskie
Northern Pike
Rock Bass
Trout-Perch
Walleye
Yellow Bullhead
Yellow Perch
Banded Killifish
Bigmouth Shiner
Blacknose Shiner
Bluntnose Minnow
Bowfin
Brassy Minnow
Brook Stickleback
Burbot
Cisco (Tullibee)
Common Shiner
Fathead Minnow
Golden Shiner
Greater Redhorse
Hybrid Sunfish
Iowa Darter
Johnny Darter
Lake Whitefish
Mimic Shiner
Mottled Sculpin
Ninespine Stickleback
Pumpkinseed
Shorthead Redhorse
Spottail Shiner
Tadpole Madtom
White Sucker
NOTE: This list may not be all inclusive of all speices present in Cass.
HISTORY AND STATUS OF FISHERY
Background
Cass Lake water levels are affected by the operation of two dams on the Mississippi River. Otter Tail Power Company operates a dam upstream, just below Stump Lake. At the Cass Lake outlet is Knutson Dam, owned and operated by the U.S. Forest Service. The U.S. Forest Service modified the dam during winter 2015-2016 to a fixed-crest rock-arch structure with a gated bypass channel that will increase outlet capacity during high water events.

The Leech Lake Band of Chippewa Indians operates a commercial fishery for Lake Whitefish and Cisco on the Cass Lake chain. A limited subsistence fishery for game species is also allowed for Band members.

A U.S. Environmental Protection Agency (EPA) Superfund cleanup site exists on Pike Bay near the south side of Cass Lake. The EPA has placed a consumption advisory on Lake Whitefish from Cass Lake and Pike Bay due to elevated body burdens of dioxins in this species.
There are currently no special fishing regulations in effect on Cass Lake. All species are managed under statewide regulations.


Present Fish Population Status
The Walleye population of Cass Lake is healthy and is comprised of good numbers of fish distributed among numerous size and age classes. The 2016 gill net catch rate was 16.6 fish per net, slightly greater than the long-term median catch rate (13.1 fish/net). Approximately half of the catch was between 12 and 15 inches. There are a number of strong year classes in the population ranging from age 3 to age 8 and these fish should provide good numbers of eater-sized fish for this year as well as the next several seasons. The catch rate for age-0 Walleye (approximately 6 inches) during fall electrofishing was below average, but given the strength of adjacent year classes and good numbers of fish approaching optimal harvest size, the future of the Cass Lake Walleye fishery remains bright.

The gill net catch rate for Yellow Perch (31 per net) was below the long-term median (47 per net). The number of fish over 8 inches in the sample was much improved over 2015 (2016 = 22%; 2015 = 11%) and the largest fish exceeded 12 inches in length. Anglers continue to find pockets of keeper-sized perch and, albeit with a little bit of sorting, catches of nice-sized fish are still possible.

The 2016 Northern Pike catch rate of 3.7 fish per net was greater than the long-term median of 3.1 fish per gill net. Better than usual reproduction the past several years has resulted in an abundance of small fish (< 24 inches). However, Cass Lake remains a place to catch good numbers of medium-sized fish (22 to 30 inches) in the population and these fish represented 33% of the sample during spring trap netting efforts.

Zebra Mussel
Starry Stonewort

Recreational activities such as recreational boating, angling, waterfowl hunting, and diving may spread aquatic invasive species. Some aquatic invasive species can attach to boats, while others can become tangled on propellers, anchor lines, or boat trailers. Many species can survive in bilge water, ballast tanks, and motors or may hide in dirt or sand that clings to nets, buckets, anchors, and waders. Fortunately, completing simple steps can prevent the transport of aquatic invasive species.
LEARN MORE
NOTICE: Lake-Link Inc assumes no responsibility or liability for any errors or omissions of the information for Cass. Although we strive to provide the most accurate information as we can the information contained in this page is provided on an "as is" basis with no guarantees of completeness, accuracy, usefulness or timeliness.