Bemidji (main lake)
Beltrami County, MN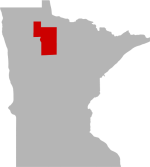 SHARE THIS PAGE
Bemidji (main lake) is located in
Beltrami County, Minnesota
. This lake is 6,596 acres in size. It is approximately 76 feet deep at its deepest point. When fishing, anglers can expect to catch a variety of fish including Black Bullhead, Bluegill, Brown Bullhead, Green Sunfish, Largemouth Bass, Muskie, Northern Pike, Rock Bass, Walleye, Yellow Bullhead, Yellow Perch, Pumpkinseed,.
Black Bullhead
Black Crappie
Bluegill
Brown Bullhead
Green Sunfish
Largemouth Bass
Logperch
Muskie
Northern Pike
Rock Bass
Walleye
Yellow Bullhead
Yellow Perch
Banded Killifish
Blackchin Shiner
Blacknose Shiner
Bluntnose Minnow
Bowfin
Brassy Minnow
Brook Stickleback
Burbot
Central Mudminnow
Cisco (Tullibee)
Common Shiner
Fathead Minnow
Finescale Dace
Golden Shiner
Greater Redhorse
Hybrid Sunfish
Iowa Darter
Johnny Darter
Lake Whitefish
Longnose Dace
Mimic Shiner
Pumpkinseed
Shorthead Redhorse
Spottail Shiner
Tadpole Madtom
White Sucker
NOTE: This list may not be all inclusive of all speices present in Bemidji (main lake).
HISTORY AND STATUS OF FISHERY
Lake Bemidji is a 6,420 acre lake with a maximum depth of 76 feet located adjacent to the city of Bemidji in southern Beltrami County. There are a total of six public boat landings located primarily on the north and west shores of the lake. Accessible fishing piers are located at the inlet of the lake near downtown Bemidji and at Lake Bemidji State Park. Lake Bemidji is part of a connected system of lakes which includes Lake Irving upstream and Stump Lake downstream on the Mississippi River. Both of these lakes are readily accessible from Lake Bemidji and provide additional varied angling opportunities.

Lake Bemidji is managed primarily as a walleye lake. Consistent natural reproduction and decent growth rates make Lake Bemidji one of the most consistent walleye fisheries in the Bemidji area. The 2012 population assessment documented a robust walleye population with twelve year classes present. The gill net catch rate of 15.3 fish/gill net was well above the statewide normal range for class 22 lakes. Sixty percent of the walleye captured in the 2012 population assessment were between 12 and 17 inches in length, which translates to plenty of "keeper" size walleye in the population. Good recruitment of young walleye from the 2009 through 2011 year classes also bodes well for the fishery in the near term. The largest walleye captured in the 2012 assessment measured 26.8 inches in length, although larger walleye are likely present in the population. Lake Bemidji has abundant and diverse in-lake habitat, with no shortage of areas for walleye anglers to ply their favorite tactics in open-water or through the ice.

Lake Bemidji has earned a reputation as a trophy muskellunge fishery, with fish exceeding 50 inches in length caught by anglers annually. Muskellunge are not sampled effectively in standard population assessments, so little biological information on the Lake Bemidji musky population has been collected recently. Fishing pressure directed toward Lake Bemidji's musky population is considerable during certain times of the year.

Lake Bemidji is also known as a reliable yellow perch fishery. In 2012, 12% of the yellow perch captured were greater than 9 inches in length with fish approaching 12 inches also present in the sample.

Northern pike are also a popular species in Lake Bemidji. The 2012 catch rate of 2.07 fish/gill net is less than the statewide normal range for class 22 lakes; however, this low density is typical of the lake's pike population which has maintained a good size structure, unlike many Minnesota lakes that are characterized by an overabundance of small fish. The average length and weight of northern pike in the 2012 assessment was 23.6 inches and 3.09 pounds.

Although panfish species (sunfish, black crappie) are present in Lake Bemidji, their population levels have remained at "background" levels in the fish community, and typically do not attract much angling effort. Anglers interested in panfish opportunities can venture to the connected waters of Stump Lake and Lake Irving, which have habitats that are better suited to these species.

NOTICE: Lake-Link Inc assumes no responsibility or liability for any errors or omissions of the information for Bemidji (main lake). Although we strive to provide the most accurate information as we can the information contained in this page is provided on an "as is" basis with no guarantees of completeness, accuracy, usefulness or timeliness.