Detroit
Becker County, MN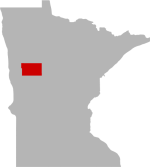 SHARE THIS PAGE
Detroit is located in
Becker County, Minnesota
. This lake is 3,067 acres in size. It is approximately 89 feet deep at its deepest point. When fishing, anglers can expect to catch a variety of fish including Black Bullhead, Bluegill, Brown Bullhead, Brown Trout, Green Sunfish, Lake Sturgeon, Largemouth Bass, Muskie, Northern Pike, Rock Bass, Smallmouth Bass, Walleye, Yellow Bullhead, Yellow Perch, Pumpkinseed,.
Boat Ramp
Black Bullhead
Black Crappie
Bluegill
Brown Bullhead
Brown Trout
Green Sunfish
Lake Sturgeon
Largemouth Bass
Logperch
Muskie
Northern Pike
Rock Bass
Smallmouth Bass
Walleye
Yellow Bullhead
Yellow Perch
Banded Killifish
Blackchin Shiner
Blacknose Shiner
Bluntnose Minnow
Bowfin
Central Mudminnow
Cisco (Tullibee)
Creek Chub
Hybrid Sunfish
Iowa Darter
Johnny Darter
Pumpkinseed
Spottail Shiner
White Sucker
NOTE: This list may not be all inclusive of all speices present in Detroit.
HISTORY AND STATUS OF FISHERY
Detroit, including Deadshot Bay (Curfman Lake), is a 3,067-acre, class-22 lake within the city limits of Detroit Lakes. The lake is mesotrophic, bordering on eutrophic, with an average trophic state index in the upper forties. This study, like most previous fish assessments, groups data from all three connected basins, Curfman Lake and Big and Little Detroit Lakes. Curfman Lake, a 116 acre bay, is separated from Big Detroit by an approximately 150 ft wide, 20 ft deep channel. Little Detroit, which covers approximately 1,000 acres and is 16 ft deep at its maximum, is separated from Big Detroit by a long, shallow gravel bar with a dredged boat channel near its northeast end. The lake's primary inlet and outlet, the Pelican River, enters the north shore of Big Detroit and exits the southwest shore of Little Detroit. The Pelican River supports spawning runs for Northern Pike, Walleye, and White Sucker.

The catch rate in 2015 of 9.2 Northern Pike per gill net was similar to the historic average for Detroit Lake (nine Northern Pike per gill net). The mean length of sampled Northern Pike from gill nets in 2015 was 20.4 inches with a size range from 11 to 31.7 inches. Almost 22% of Northern Pike caught in gill nets were greater than or equal to 24 inches long. Northern Pike up to seven years old were sampled, with most fish being 2 to 5 years old. Growth rates for Northern Pike in Detroit Lake were considered normal when compared to both statewide and historic Detroit Lake rates. On average, Northern Pike that were four years old were found to be just over 20 inches long.

Despite several different Walleye stocking regimens, likely increased fishing pressure, and sporadic naturally reproduced year classes, the Walleye population in Detroit Lake has remained relatively stable with a lake historical catch rate of 7.2 Walleye per gill net. This latest survey showed that this remains to be true, as the catch rate of Walleye in gill nets in 2015 was slightly higher than the historic average at 8.3 Walleye per gill net. Walleye abundance is primarily the result of stocking, with annual stocking of fingerlings occurring since 2005. Walleye lengths in gill nets ranged from 9.8 to 24.8 inches with an average length of 17.2 inches. Four-year-old Walleye were found to be most abundant, but one fish was captured that was estimated to be 17 years old and just over 27 inches long. Walleye growth rates were found to be similar to past surveys and statewide indices with the average Walleye reaching a length of 14.1 inches in four years.

No muskies were sampled in gill nets or trap nets, but a muskie assessment was completed on Detroit Lake during spring 2015. After approximately thirteen days of sampling in 2015, the assessment captured 85 individual fish which was fewer than the all-time high of 125 muskies captured in 2011. The muskie population is primarily maintained through stocking fingerlings in odd numbered years. Muskies captured in 2015 averaged 43.4 inches long and consisted of 27 females (37.9-52.8 inches long) and 58 males (34.3-50.4 inches long). The percent of muskies 50 inches or greater was 13% in 2015, compared to 19% in 2011.

Mid-summer gill net catch rates for Yellow Perch in Detroit Lake have consistently been low compared to similar lakes in the state. Detroit Lake's historic mean is 6.4 Yellow Perch per gill net. In 2015, however, the Yellow Perch catch rate remained above the historic mean at 14.3 per gill net. This is a decrease from the 2011 survey when a historic high 23.7 Yellow Perch per gill net set were captured. Yellow Perch sampled in gill nets in 2015 averaged 6.9 inches in length with few fish over nine inches.

Trap net catches of Bluegill in Detroit Lake increased slightly from 26.6 per net in 2011 to 27.9 fish per net during this survey in 2015. Although these numbers are still below the lake's historic average of 51.5 Bluegills per trap net, gill net catches of Bluegill were relatively high at 33.2 per net. Size distributions for Bluegills caught in gill and trap nets were roughly similar and lengths ranged from 0.8 to 8.4 inches with an average length of 6.0 inches. Bluegills from two years old to eight years old were found, providing evidence that good spawning conditions and recruitment exist in Detroit Lake. However, the sharp decline in the number of fish over age five indicates heavy angling harvest.

The Largemouth Bass catch of 0.8 fish per trap net was slightly above the lake's historic average of 0.6 bass per net. Largemouth Bass sampled in trap nets ranged from 5.9 to 18.8 inches long with a mean of 11.4 inches. Seven age groups were found with the 2011 year class the most abundant. The Largemouth Bass growth rate of 11.4 inches by four years old was similar to Detroit Lake's historic average.

Black Crappie trap net catches averaged 1.0 fish per set in 2015, which was similar to the catch rate in 2011 (0.5 per net) and Detroit Lake's historic average (0.5 per net). The average size of Black Crappie sampled in trap nets in 2015 was 8.5 inches and had a growth rate of 8.3 inches by the time they were four years old.

Lake Sturgeon were initially reintroduced in Detroit Lake in 1997 and an annual stocking regimen continues today utilizing fingerlings stocked in the fall. Although eleven Lake Sturgeon were captured in gill nets in 2011, only two Lake Sturgeon were captured in gill nets in 2015. These sturgeon were 34.8 inches and 35.2 inches long and eight years old (2007 year class). Two Lake Sturgeon were also observed during spring electrofishing operations, one of which was captured and measured to be 38.6 inches and the other was believed to be larger than 50 inches.

Several other fish species were found in the diverse and productive fish community in Detroit Lake. These species included all three species of bullhead, Pumpkinseed and hybrid sunfish, Rock Bass, and White Sucker. One species that was conspicuous by its absence was Cisco (Tullibee) which was formerly a significant part of the fish community in this lake as recently as 1994. None have been sampled during the past three assessments. Dissolved oxygen and temperature profiles suggest that conditions are not favorable for this species and it remains to be seen whether water quality can be improved enough to once again sustain Cisco in Detroit Lake or whether they are still present in the lake.

With continuing shoreline and watershed development, this diverse, productive, and valuable fishery will need help on several fronts to be sustained. Anglers can help to maintain balance in fish populations by voluntarily releasing a portion of medium and large fish and keeping smaller ones for eating. This is particularly true for northern pike and bluegill. Shoreline owners and other watershed dwellers can help to maintain or improve water quality and fish habitat by leaving shoreline buffer zones, by leaving stands of native aquatic vegetation intact, by taking precautions to prevent invasive species introductions, and by using wise land management practices.

Zebra Mussel
Flowering Rush

Recreational activities such as recreational boating, angling, waterfowl hunting, and diving may spread aquatic invasive species. Some aquatic invasive species can attach to boats, while others can become tangled on propellers, anchor lines, or boat trailers. Many species can survive in bilge water, ballast tanks, and motors or may hide in dirt or sand that clings to nets, buckets, anchors, and waders. Fortunately, completing simple steps can prevent the transport of aquatic invasive species.
LEARN MORE
NOTICE: Lake-Link Inc assumes no responsibility or liability for any errors or omissions of the information for Detroit. Although we strive to provide the most accurate information as we can the information contained in this page is provided on an "as is" basis with no guarantees of completeness, accuracy, usefulness or timeliness.