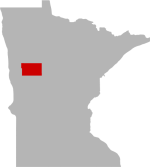 This listing includes state-owned public boat access for Pewaukee Lake. The list is not all inclusive and there may be additional boat launches either public or private on this body of water.
BAD MEDICINE LAKE STATE WATER ACCESS SITE
LANDING TYPE:
Trailer Launch
# VEHICLE/TRAILER STALLS:
14
11 miles west of Itasca State Park, off MN Highway 113 on the north shore of Bad Medicine Lake.