Upper Red Lake, Beltrami County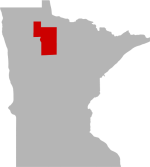 SHARE THIS PAGE
DISPLAYING 1 TO 10 OF 327 POSTS
FILTER OPTIONS
12/15/18 @ 8:46 AM
FISHING REPORT
spent 12-12 to 12-14 out on red we rent a shack usually from jrs corner access we always have a good experience with them anyways we caught fish wasn't super hot but a good enough bite to keep you interested the first night there wasnt really a night bite for us but as the trip went on it got better we caught a few perch one 15 1/4 crappie at least 50 walleyes ranging between 9 and 24 inches and a moon eye this was between 3 guys. the fish were mainly interested in a plain treble and the smallest fatheads out of our pint from river rat bait,very nice people there we only buy our licenses and bait there. super nice weather up there and the bite was picking up more and more!
12/10/18 @ 9:03 AM
FISHING REPORT
MOON PHASE (11%)
Waxing Crescent
Fished Red this past weekend. Went out of JR's. There was a lot more ice and anglers than I thought there would be. We went out to Center Bar got away from people. Caught lots of fish, nothing over 20" however. The fish really hit from 3:00 - 6:00 PM. Anything Red Glow was hot.
3/12/18 @ 12:14 PM
FISHING REPORT
MOON PHASE (21%)
Waning Crescent
Spent 4 days with Bearpaw Guides in mid-February. Best fishing was the late afternoon bite. Slow overnight, with a brief flurry in the morning.
Went out searching for deeper water during the day, found some walleyes near the north shore 8-ish miles out - slightly bigger fish than what we caught in the shack near Washish - most of our 'overs' came from there.
Ended up with our 20 walleyes and a nice bonus perch.
I want to thank Steve for putting us on the fish.

12/14/17 @ 7:20 AM
FISHING REPORT
MOON PHASE (11%)
Waning Crescent
We took our annual trip up to jrs on red lake a little early this year we took our 4 wheeler out but by the next day they were letting trucks out I believe jr said he was going to let single axle shacks out with half tons today anyways we caught around 40 walleye most in that 15 to 18 inch range real nice fat ones we threw back anything under 15 and over 20 and ate out 3 man limit Tuesday and brought home a 3 man limit Wednesday plus about 6 bonus perch,if your looking to get out on some good fishing right now is the time! Most fish came on small treble hooks on a dead stick or rattle reel but they were also hammering the new glo shot spoon from northland tackle that you snap a glow stick into my favorite was anything with glow red good luck guys and stay safe
11/27/17 @ 10:06 AM
FISHING REPORT
MOON PHASE (61%)
Waxing Gibbous
Got out on Red yesterday, went out of Beacon Harbor. Been hearing people saying catching fish all day long so we had to try it. We caught fish, but had to work hard and move around a bit for a 2 man limit of some nice 16" fish. We kept away from the traffic and stayed in 9-10 feet of water. Anything that glowed red seemed to be the ticket.
DISPLAYING 1 TO 10 OF 327 POSTS