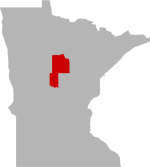 SHARE THIS PAGE
DISPLAYING 1 TO 10 OF 505 POSTS
FILTER OPTIONS
6/19/19 @ 2:37 PM
FISHING REPORT
MOON PHASE (94%)
Waning Gibbous
FISHED 6 FULL DAYS (AND EVENINGS TILL DUSK) MOSTLY IN STEAMBOAT BAY. BLUEGILLS: ANCHOR RIGHT ON THE EDGE OF PENCILWEEDS IN 5-6' OF WATER. USE A LIGHT ROD WITH 4-LB TEST LINE & A SMALL JIG OR HOOK WITH WORM OR PIECE OF NIGHTCRAWLER. SET IT RIGHT ON THE BOTTOM & RAISE IT 6" & WAIT. OR USE A CORK. BIG BLUEGILLS BY THE DOZENS. IF NO ACTION MOVE OF COURSE. CAUGHT A FEW CRAPPIES DRAGGING "ROAD-RUNNERS" OR CASTING THEM AROUND WEEDLINES IN5-6' OF WATER. . 1/16TH OZ TIPPED WITH SHORT TWISTER-TAIL OR GRUB OR 1"WORM. BASS WERE SLOW ALL WEEK. ONES WE GOT DRIFTING THRU WEED-BEDS CASTING INTO OPENINGS WITH CHATTER-BAIT OR SPINNER BAITS. WALLEYES ON OVERCAST DAYS TROLLING 1.25 MPH WITH CRANKBAITS (RAPALAS) WORKED THE BEST. USUALLY PICKED ONE UP HERE AND THERE.MOSTLY SMALL, BUT ONE 26"...ON A ROAD-RUNNER AS ABOVE. PERCH MOSTLY CASTING OR TROLLING WITH 1/32 OR 1/16OZ LEAD-HEAD JIGS WITH TWISTER TAILS AGAIN 1.25MPH OR WALKING SPEED. SO WE DIDN'T SLAY EM, BUT FOUND WHAT WE WANTED EVERY DAY
10/16/18 @ 1:27 PM
FISHING REPORT
Even later report for the same week as the post below lol.
We did equally as well on perch, nearly limiting out among six of us. Size was decent, but seemed the consistently large perch were closer to Walker. Got our fair share of really nice ones, though. Keeper walleyes were few and far between, although my dad got his four and I got one. Didn't have many in the slot, but I did have a nice 25" hit my ultralight setup of 1/16th oz jig and fathead. This was about 15 minutes after a nice 28" northern on the same rig.
Also wound up with a silver pike! First time seeing one of those (and first for a lot of guys at the resort) and likely the last. Thought it was a musky at first when it swirled after my dad's jig, and when I hooked it thought I had my first one, but turned out to be a northern. Very cool looking fish.
10/12/18 @ 4:27 PM
FISHING REPORT
MOON PHASE (15%)
Waxing Crescent
Late report but the last week of September was a good trip despite the rain, cold and no sunshine all week. The Walleye bite was off a bit unless you fished at night that we chose not to do but we went home with our limit of 10-13" perch with no problem. Nothing in our usual spots this year so we hunted them down this year moving a lot catching them in numerous spots. A lot of hammer handles with no northern or Walleyes kept this year with a few slot fish caught by all of us.
Tite Lines!
Geneva Kid
DISPLAYING 1 TO 10 OF 505 POSTS