Greenwood Reservoir, Marquette County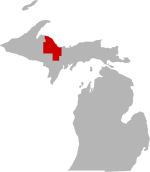 SHARE THIS PAGE
DISPLAYING 1 TO 10 OF 34 POSTS
FILTER OPTIONS
1/28/10 @ 2:20 PM
pike are everywhere...crappie probably your best bet for panfish..target the stump areas on the main body of water...walleyes like the sheer cliff walls..you might get a few perch n gills in some of the back bay areas.................always plenty of fish straight out from the launch area, near the rock islands
1/27/10 @ 12:39 PM
Hello, i was just looking for some info on this lake. a group of us guys are thinkin about fishing it this weekend. we would like to target panfish and pike and maybe sneak a few walleye in there too. not looking for your hot spots but just a general direction as how to approach this lake. Thanks in advance.
7/24/09 @ 9:47 AM
We hope to be fishing this lake around July 24-25 and I was wondering what the lake level is at? I haven't fished this lake for about 12 years but I have heard that the water levels have varied quite a bit the last few years. We have a bunk trailer which can make it difficult to launch a boat from.
We are also interested in any fishing tips for bass (large and small mouth) for this lake.
Thanks!
6/12/09 @ 1:12 PM
FISHING REPORT
Guys up for annual weekend at Greenwood. All in all even with cold water temps, fishing was pretty good. 3 days fishing got us about 12 walleye, a couple dozen hammer handles, a couple of nice bass full of eggs, and 20 or so bluegill keepers. No fish actually spawning on beds- very little vegitation.
10/4/07 @ 12:39 PM
FISHING REPORT
Went to Greenwood Sept 28th-Oct 1st as promised, fishing had its moments, but not too great for sure. LOTS of "hammer handle" pike (18-22") could be found on anything from yellow to white to red/white spinner baits north of the rock narrows, as wells as a few shallow bays on the western edge of the northern section. Chartreuse did not yield hardly any results. Trolling for walleye south of the road culvert produced a few smaller ones near dusk, and a couple of bass too -using wally divers in orange, and shad to crayfish rapalas mainly.
Oh, and water was extremely low compared to 2 years ago this same weekend. At least 3-4' from previous lows. North of the rock narrows isn't even a bay anymore, more of a stump field and sand bar with some water on either side.
7/21/06 @ 6:21 PM
Fished the reservoir on the 20th. The fish were pretty finicky. We had to work for the few we caught. Nothing special seemed to attract them we just kept moving and changing.
What is up with the water level? It seems to be down over a foot. Is it just the dry summer or is the mine doing something different?
Lar
DISPLAYING 1 TO 10 OF 34 POSTS