Your Moen Lake Review
Oneida County, WI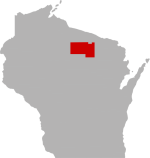 Share your thoughts about Moen Lake by giving your personal review. Please explain why you rate the lake as you do; not just "It's a great lake!". Please elaborate why you think is a great lake or not.
LAKE REVIEW GUIDELINES/POLICY
Do not post fishing reports here.

Any fishing reports will be removed.

A "fishing report" is a single day snapshot of a body of water and does not constitute an overall review of a body of water. Fishing reports can be posted on the

Wisconsin Fishing Report Board

.

This is not a discussion area.

This is not place to chat or ask questions. Any requests for information will be removed.

This is not a place to promote buisinesses.

Any reviews used to promtote or advertise a business will be removed. If you wish to promote your (or any other) business please

contact us

for more information.