Cagles Mill Lake, Putnam County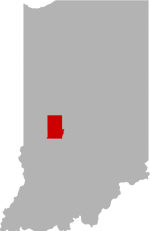 SHARE THIS PAGE
DISPLAYING 1 TO 5 OF 5 POSTS
FILTER OPTIONS
3/11/12 @ 9:39 PM
FISHING REPORT
A buddy and I headed down to Cloverdale to fish Cagles Mill Lake on Saturday 10MAR12. We put in by the bridge and had no luck on the main lake waters...so we headed towards to creek and motored up as far as the depth would let us.
Found a few swirl backs and deep water pockets with cover (fallen trees, rocks, and brush) and caught 2 decent sized catfish, a smallmouth, and two large mouth. The cats were caught with a worm on bottom in about 7 ft of water. The small mouth and large mouth were caught on a texas rigged w/bullet weight purple 7 inch worm in about 4 ft of water.
The biggest largemouth was about a 2 1/2 lber. Great day, a little windy and probably about a week or two early. Good luck!
DISPLAYING 1 TO 5 OF 5 POSTS