Lake Springfield Reviews
Sangamon County, IL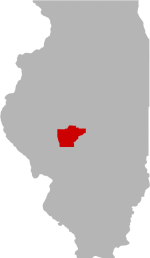 SHARE THIS PAGE
There are currently 5 reviews for Lake Springfield.
Tell others what you think of this lake by writing your own personal reveiw:
SUBMIT YOUR LAKE REVIEW
September 28, 2010
"Like any other lake it has it on and off days, but overall it has been a very good year for channel. I have personally caught 10 near 5 lbs. 1 near 10 I have caught keeper Large Mouth bass, not many crappie but plenty of gills"
March 11, 2008
"Great variety of fish with many good bank spots, but as always better when on a boat. I usually catch good #s just not much size except for the cats."
July 14, 2006
"Great fishery in our back yard. I have never gone out and not had some success. This lake is a Bass factory."
July 2, 2003
"Fished this lake for bass again tonight. If you like to go out and catch ten nice bass a night, this is a lake for you. Dark colored plastic worms and lizards are working great. Several 2-3 pound fish were boated tonight. A few more were lost."
May 7, 2002
"This can be a great lake if you know where and when to fish. If the whitw bass are running, you could catch up to 100 per hour. Catfish are solid. Crappie and Largemouth are good. Great down-state bluegill lake."