LaSalle Cooling Lake Reviews
La Salle County, IL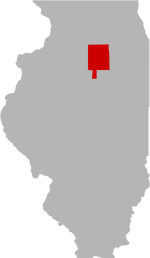 SHARE THIS PAGE
There are currently 5 reviews for LaSalle Cooling Lake.
Tell others what you think of this lake by writing your own personal reveiw:
SUBMIT YOUR LAKE REVIEW
April 23, 2017
"I've been here twice and both times I've had great success catching fish."
July 25, 2016
"Grate place to fish if you know what your doing."
April 9, 2006
"Great fishing for blues the last week. Caught several keepers in deeper water 22-25 feet. Most were around 6-9lbs. Biggest one we caught on thursday was 16lbs!"
March 27, 2006
"84 in the discharge channel, 59 on the cold side. Stripers active in the hot water."
June 27, 2002
"Do not fish here, it is terrible. It is especially bad from March to May."