Siloam Springs Lake
Adams County, IL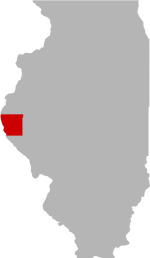 SHARE THIS PAGE
Siloam Spring Lake is located within Siloam Springs State Park, 11 miles south of Clayton off of Route 24 or 6 miles north of Route 104 in Adams County.
BLUEGILL
CHANNEL CATFISH
CRAPPIE
LARGEMOUTH BASS
RAINBOW TROUT
REDEAR SUNFISH
LAKE INFO
This impoundment is 58 acres and has a maximum depth of 43 feet and a shoreline length of 3.9 miles. Siloam Springs Lake was built in 1955 to provide fishing opportunity to patrons of Siloam Springs State Park. The lake is clear and deep in a forested setting. Row boat and canoe rentals, and boat launch are available. Bank fishing is encouraged. Camping, picnic areas, hiking trails and equestrian trails are available.
There is a concrete ramp on southeast shore. Boats can be powered by electric motors only. Boat and canoe rentals, a variety of bait and tackle, snack foods, soda and sandwiches are available on a seasonal basis from the concession stand by the lake (phone 217-894-6263).

Fishing Regulations:
- Two pole and line fishing only and each pole must not have more than 2 hooks or lures attached while fishing.
- Sport fishermen may harvest carp and suckers by bow and arrow devices, gigs or spears during May and June
- Largemouth Bass – Protected Slot Length Limit with no possession between 12 – 15", 6 Fish Daily Harvest Limit.
- Channel Catfish – 6 Fish Daily Harvest Limit.
- Trout – closed spring (March 15) and fall (Oct 15) season through opening day, catch and release fly fishing permitted.

CONTACT INFO
Siloam Springs State Park
217-894-6205
IDNR Fisheries Biologist, Blake Ruebush
217-622-7219
HISTORY AND STATUS OF FISHERY
This impoundment was first stocked with Smallmouth Bass by the Division of Fisheries in 1955. Redear Sunfish were added in 1956 and Channel Catfish in 1958. It was opened to fishing in the spring of 1958. An attempt to establish Rock Bass followed lake rehabilitation in 1962. Bluegill entered the lake by overflow from area ponds or angler introduction about that time and changed the fish population dynamics. In 1965 Largemouth Bass were stocked to provide a viable predator to control an overwhelming Bluegill population. Today the sport fishery includes Largemouth Bass, White Crappie, Bluegill, Redear Sunfish, and Channel Catfish. In addition, Rainbow Trout are stocked for the spring and fall trout seasons.
Consumption Advisory: Largemouth bass, crappie species, and bluegill are under a consumption advisory for Mercury contamination. It is advised that pregnant or nursing women, women of childbearing age, and children less than 15 years old consume no more than 1 meal/month, while women beyond childbearing age and males more than 15 years old are advised to consume no more than 1 meal/week.
Source: ILDNR