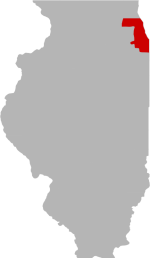 SHARE THIS PAGE
DISPLAYING 1 TO 10 OF 21 POSTS
FILTER OPTIONS
6/5/16 @ 12:12 PM
FISHING REPORT
MOON PHASE (1%)
Waxing Crescent
Fished yesterday and today. Fish were biting yesterday not so much today. Yesterday we caught 2 3lb channel catfish, 1 7" bluegill, 22" walleye and 2 northern pikes that were over 20" and also caught a baby large mouth. I tried to post pictures but it wouldn't let me.
2/16/15 @ 12:11 PM
FISHING REPORT
MOON PHASE (8%)
Waning Crescent
Has anyone been out this past weekend? I haven't been since a week ago, did pretty well. Had 15 keeper gill with 2 at 9" (which was enough to win the panfish division of the Sportsmans Club ice derby)and the rest around 8" and 1 keeper crappie at 10". Caught alot of dinks that went back to grow. Never found "the bait" or "the spot" but most came on small dark colored jigs and I kept hole hopping. I see a lot of people fishing this lake but never any reports but mine. Why? There's plenty of lake and plenty of fish for everyone. So come on guys share some info.
1/20/15 @ 9:32 AM
FISHING REPORT
I fished a little channel I found and did pretty well. Caught 40 bluegill in 5 hrs of fishing. Got off to a slow start but once I found them, couldn't keep two rods in the water. All fish caught on small dark colored ice jigs tipped with bee moths. I was in about 8 fow and was getting them about a foot off bottom. Kept the best ten..
DISPLAYING 1 TO 10 OF 21 POSTS