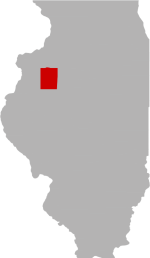 SHARE THIS PAGE
DISPLAYING 1 TO 10 OF 27 POSTS
FILTER OPTIONS
6/15/08 @ 8:41 PM
FISHING REPORT
Happy Fathers Day! Went down to the dock again somewhere between 2 and 5, caught 6 bass. 2 on a white terminator spinner, and 4 off of a fire-tiger rapala rat-l-trap. There was a lot of floating grass. The boats were thick till the storm chased them away.
4/5/08 @ 10:17 PM
FISHING REPORT
Went out today to check on the lot, and to see the in-laws. Fished off there dock from 2 till 4:30. 4 bass, 1 crappie, and 1 carp. All fish came off of a gold Rapala jerk bait. Big bass was around 3 1/2 lbs. Crappie was over a pound. The carp was snagged in the tail, he was well over 15 lbs. Not a bad day for using a rod that was left on the porch over the winter.
I asked a boater on the water temp.
8/19/07 @ 8:04 PM
FISHING REPORT
Fished Thursday evening till Sunday. Fished mornings on points and the evenings around party cove. Mornings nailed them with poppers and carolina rigged Chompers french frys. Evenings went with floating worms and scum frogs. The mornings produced more fish.
Mornings surface temp was 81, by evening it was 83.
6/17/07 @ 8:30 PM
FISHING REPORT
My 8 year old woke me and we were on the lake fishing by 6:30am. Dropped him back off at the dock and continued fishing till 11am. He was good with catching just one and his belly was hungry. Pop R's till 8, then went scum frogging. Total bass caught was over 20. Over 30 were tempted by my frog. Awsome dads day!
7/17/06 @ 4:17 AM
3 of us fished Sat. from 3pm till midnight. Took 7 nice channels. Smallest was about 2lbs. Biggest was around 7. Bluegill and crappie heads sitting in the sun did very nicely as bait. Boat traffic this weekend was down a lot. It was almost like a week day out there. Pretty nice for the fisherman out there. Bass fished in the morning, got 2 on frogs. Had to go texas style with the sencos, got 2 more.
7/2/06 @ 5:38 PM
Fished from 7am till 10am with my son. We did the scum frogs again. Took 7(all released), missed a few more. With the awsome fireworks show last night and all the idiots on the lake, the fish seem to be hanging just around the points. There was so much boat traffic from people who only use this lake once a year(and I'm ok with this) the fish really get lock-jaw and it is pretty tough to get them to bite.
6/26/06 @ 1:11 PM
Fished Sat. night for some channels. Took 3, all over 3lbs. All released this night. All bullheads were thrown on the shore. Fished Sunday morning for bass. Scum frogs till 10am. My son and I took over twenty. All under 15 inches. We even got on bullfrog on a frog. I think he might lose a little weight, with his sore tongue and all.
DISPLAYING 1 TO 10 OF 27 POSTS