Rend Lake, Jefferson County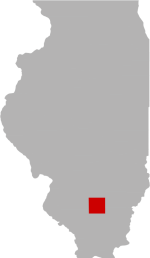 SHARE THIS PAGE
DISPLAYING 1 TO 10 OF 260 POSTS
FILTER OPTIONS
No there is not a possession limit.
jm123 the bite has been slower shallow with this cold front and super cold nights but we are still catching a nice mess out of the bushes. I'd say by next weekend it should be good.
FISHING REPORT
Water temps are in the low 60's and level is at 409.68 which is normal for this time of year. Crappie are biting good.
FISHING REPORT
Fished Rend lake on March 5. Very slow, water cold. Only 1 small crappie and a striped bass. Fish still holding in deeper water locations. Not many boats out and no one catching fish. Water needs to warm up
FISHING REPORT
Rend is ice covered but I wouldn't ever trust the ice on Rend. It will be open soon and we will be catching crappie good. Give us a call to book a trip. 618-472-4763
Happy New Year's everyone and good fishing.
FISHING REPORT
LARGEMOUTH BASS
Good using minnows, spinnerbaits, rattle traps & other surface baits. Try flipping into water around wood structure. Fish around bridges and along the rocks and other structure. 154 rocks are pretty good.
CRAPPIE
Good using medium minnows, small crankbaits, qtr oz pink/white jigs heads with various artificial jigs. Fishing is Good around structure around 10 to 12 feet deep. Fishing is good around the bridges along 154 as well as gun creek and waltonville.
BLUEGILL
Fair using small jigs, worms, meal worms, wax worms & crickets. From shore try Sailboat Harbor and Mine 21 Road. Fish shallow with crickets, worms or small jigs. Set bait at half of water depth.
CHANNEL CATFISH
Good using large minnows, leeches, dip bait, shad & night crawlers. Try leeches in moving water. Drift fish the flats. Try the Waltonville Dam, Turnip Patch, and N Sandusky day-use area. Fishing is good along the rocks at the dam and rt. 154.
WHITE BASS
Good using inline spinners & white slab spoons. Reports of fish being caught around the 154 bridges. Fish along the rocks and drop-offs Fish in shallow bays near brush cover and bushes.
Source: Illinois DNR
FISHING REPORT
Fished Rend Lake on Oct. 19th & 20th with Nick Shafer from CrappiePredator.com. Tough conditions with cold/rain both days but, as always, got our limits both days. Unlike normal, where it only takes and hour to limit, we had to work for the full 4 hour trip each day but the 3 of us got our limits each day. The second day proved to be much bigger fish than the first. Fished the stump fields the second day. If you get the chance you need to fish with Nick. Works hard and knows his stuff.
DISPLAYING 1 TO 10 OF 260 POSTS