Rend Lake, Jefferson County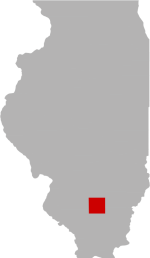 SHARE THIS PAGE
DISPLAYING 1 TO 10 OF 277 POSTS
FILTER OPTIONS
Water temp is right around 65
Crappie Predator Guide Service
(618) 472-4763
FISHING REPORT
Hey Baldy, I saw a post on facebook it was 5 foot over normal pool yesterday. Check out rendlake.com. There are some links at the bottom. One is corps of engineers. Also locations where they put manmade fish structures. Worth a look. Not sure about temp. Carlyle temp is mid 50s, imagine same at rend.
FISHING REPORT
Sorry, don't bank fish.
Hire Crappie Predator. I have a couple times-given trips to my FIL as a present we can both enjoy. Now, Nick at CP is an expert. You WILL catch fish and learn a technique or two. I have owned a boat for 40 years but still have enjoyed my trips with a guide, even though I have fished rend probably over 100 times. Its a little pricey but for once a year or two it won't keep food off my table lol.
FISHING REPORT
I am hardly an expert but I know barely anyone comes here so I'll answer again. Spawn=buckbrush and minnows, slip bobber 14" - 20" (kinda depends on water level) down in the thickest parts of the bush, start outside and work towards the base of the bush. 14-16lb test so you can straighten your hook every time you get snagged without retying, 9-14' rod to reach places. Water clarity and stupid crappie make line diameter insignificant.
Fall/winter jigs under the bridges along with all the other boats, 1-3' off bottom.
These next few weeks (mid May), where is a good starting point for the crappie? Is it the bridges or the buckbrush? What is the preferred method to use on Rend? Also Is there any area that is better than others shore fishing this time of year in case my boat access fails? Thanks
DISPLAYING 1 TO 10 OF 277 POSTS