Powerton Lake, Tazewell County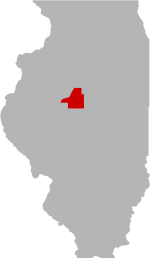 SHARE THIS PAGE
DISPLAYING 1 TO 10 OF 39 POSTS
FILTER OPTIONS
7/10/16 @ 8:29 PM
FISHING REPORT
MOON PHASE (38%)
Waxing Crescent
Powerton has been very good bite the past few weeks but the past few days it has slowed down. First day i have been skunked out there all year was today. I did talk to some guys that had about the same luck other than a big 55 pounder.
2/2/15 @ 8:04 AM
FISHING REPORT
MOON PHASE (98%)
Waxing Gibbous
Had Powerton practically to myself yesterday before the football game. Couple other guys catfishing when I arrived, but they packed up and left. Another group of guys throwing spoons near the discharge and doing well on white bass. I fished 3/4 of the way down the peninsula on the discharge side. Lots of tiny threadfin shad caught with the cast net, but no bigger gizzard shad. Just one fish hit my bait in the several hours I was there. 26" blue catfish, looked healthy and released to get bigger for someone else to catch. Trash along shore was disheartening, but no worse than usual for Powerton.
1/27/15 @ 8:45 PM
FISHING REPORT
MOON PHASE (56%)
Waxing Gibbous
Fished today from 12-2 right near the hot water discharge for some smallmouth. Ended up landing 4 on a crank bait. Wasn't much size to them but still fun especially for the middle of the winter.
3/11/14 @ 11:27 AM
FISHING REPORT
3-10 Went to powerton around 2pm, its the first time I've gone there so wasn't sure what to expect, ended up with one nice blue cat, caught on cooks cheesebait doughball, only fish we caught, But not bad. for first trip out this year.
DISPLAYING 1 TO 10 OF 39 POSTS