Neilsons channel, Lake County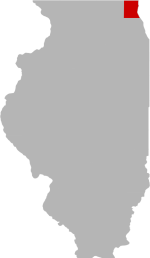 SHARE THIS PAGE
ICE DEPTH CHART POWERED BY:
ICE CHART
POWERED BY
FISH MORE. FISH BIGGER.
FRABILL
MAGNUM BAIT
STATION 30
DISCLAIMER: This chart is for informational purposes only to show what people have been reporting for ice depths for Neilsons channel, Lake County and thus is only as valid as the data submitted by those users. This data is not verified by Lake-Link. As always, take extreme caution whenever on ice.
DISPLAYING 1 TO 10 OF 140 POSTS
FILTER OPTIONS
1/30/20 @ 11:18 AM
FISHING REPORT
MOON PHASE (29%)
Waxing Crescent
I guess it's better late than never. Was out on Sunday in the back channels, ice was solid approx 7 inches, marked fish but mostly tight lipped, did catch more crappie than gills, best window was one hour before sunset, missed some nice fish at the hole. Primarily used red spikes.
1/6/18 @ 8:23 AM
FISHING REPORT
MOON PHASE (72%)
Waning Gibbous
Lotta smaller fish, fished a few times here the last month or so. sorted a couple hundred small fish for just a handful of decent fish. all CPR. the crappies and bluegills seemed to be very stubborn and a finness presentation was definetly the approach we took. we need some weather change and itll light up. no flags tho which is a bummer wanted pull a big tooth outta there. until next year we are onto the lakes

1/2/18 @ 10:52 AM
Miketwa, I have fished Neilsons at night a lot and have had good success with the crappies and an occasional walleye. The key is using a propane lantern and dead sticking crappie minnows. I prefer Rosies if you can find them. You need to fish the minnows just a foot under the ice as Crappies feed up. Set your rods and the light away from where you are sitting and try to keep the noise down and you will catch some fish.
12/30/17 @ 8:25 PM
FISHING REPORT
MOON PHASE (92%)
Waxing Gibbous
Has anyone ever done any night fishing on Neilsons? I have always wanted to try it. thinking about going out tomorrow night.
My report for today, didn't catch squat. had some bites but otherwise nothing. Was out between 8am-12pm. Moved around, several other guys also I saw moving around a lot, but I heard them making comments also they weren't biting either. I dont know if the major temp drop last night had anything to do with it. Ice is nice and solid.
12/28/17 @ 4:10 PM
FISHING REPORT
MOON PHASE (75%)
Waxing Gibbous
Good action today 8 am to 1 pm but only 1 of 10 a keeper. Saw yellow bass, LMB, gills, crappie, and carp swim by on the camera. Caught most fish on corners towards the middle of the channel. Bigger fish were on a jig with plastic. A lot of people out fishing. Ice was a solid 3 inches.
DISPLAYING 1 TO 10 OF 140 POSTS