Miltmore Lake, Lake County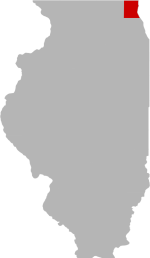 SHARE THIS PAGE
DISPLAYING 1 TO 10 OF 55 POSTS
FILTER OPTIONS
2/10/19 @ 7:16 PM
Hey just a friendly reminder this is a semi-private lake with no Public Access. A vehicle sticker is required. We are watching closely for non residents. Those who choose to park at the beach, launch or the park risk Towing and or tickets. $$$
Today we chose to call the sheriff just to verbally warn next time we may just call the tow truck.
2/9/19 @ 10:16 PM
FISHING REPORT
MOON PHASE (20%)
Waxing Crescent
Set up today off the beach in 8 feet. Lots of gills, a perch and sunfish. A couple were good size. No crappies at all. Three tip ups went off two northern and one bass. Only jig that was hitting was larger Wonder Bread.
7/5/13 @ 12:44 PM
FISHING REPORT
Fished this morning on LM and bit was slow. We did manage to have a NP hit a fluke and snap the line. Tried snap jigging a rattle trap and managed to hook the same fish but snapped my line. So if you catch the SOB, let me know how you like the fluke and purple RT. Did catch one nice bass on a black senko in 18' off the resort. Lake has a ton of weeds this year that like to gum up your prop.
DISPLAYING 1 TO 10 OF 55 POSTS